Letter: Thousands could be left penniless this Christmas because of an admin error
Date published: 27 November 2017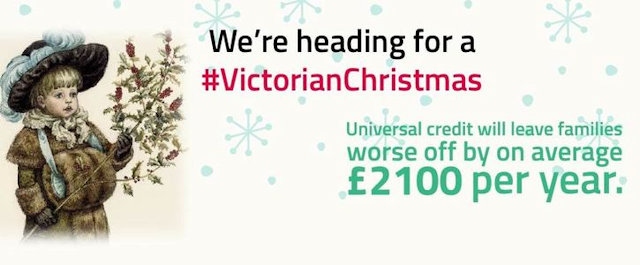 Universal Credit: Thousands could be left penniless this Christmas, all because of an admin error
Dear Editor,

This is terrible: thousands of people could be left penniless this Christmas, all because of an admin error with the benefit system called Universal Credit.

Thousands will get a reduced payment this December.

That could mean could mean families up and down the country going without the money they need to pay their rent or buy food - let alone celebrate Christmas.

The government is already under intense pressure to fix this fast.

It is splashed all over the news.

What is missing is a huge public outcry to make sure families get what they need before Christmas comes around.

That's where 38 Degrees come in: if thousands of us sign an emergency petition today, it could be enough to make sure the government fixes this error fast.

Our people power could make sure that families on low incomes get the money they need to get by this Christmas.

Will you add your name to 100,000 plus who have already signed the emergency petition now?

It only takes 30 seconds and can be done in a moment at:

https://speakout.38degrees.org.uk/campaigns/universal-credit-christmas?utm_campaign=speakout_campaign_2998&utm_medium=email&utm_source=thank_you

Thanks.
Yours,

Andrew Wastling
The views expressed are those of the author of the letter and not those of Oldham Chronicle.