Put those baking talents to good use and help save lives
Date published: 06 March 2018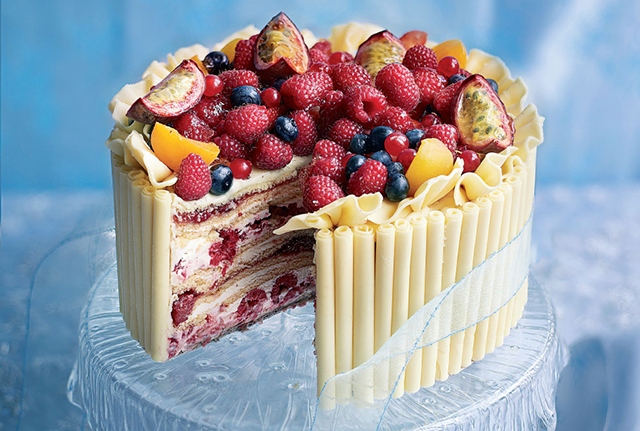 Get involved by holding a cake stall
Editor,
It's time to put your baking talents to good use and help save lives through the power of sharing a homemade cake with your friends, family and colleagues.
Bowel Cancer UK and Beating Bowel Cancer's fundraiser Be a Star, Bake a Cake is back for a third year. Join me in supporting this baking campaign to raise awareness and funds to help stop bowel cancer.
More than 44 people die from bowel cancer every day in the UK, however that shouldn't be the case. It's treatable and curable, especially if diagnosed early.
There are plenty of celebrity chef recipes on the Bowel Cancer UK website that will serve as some baking inspiration.
My white chocolate and raspberry marquise cake will satisfy your sweet tooth, or you can try Matt Tebbutt's Monmouth pudding for a family recipe passed down through generations, or if you're looking for a health boost why not try Deliciously Ella's raw date and hazelnut brownies.

It's so easy to get involved through holding a cake stall, coffee morning, afternoon tea or bake sale. Your bake will make a real difference, sign-up here: bowelcanceruk.org.uk/be-a-star,-bake-a-cake
Eric Lanlard
Master Pâtissier
The views expressed are those of the author of the letter and not those of Oldham Chronicle.