Link up with Team Red Cross on May 5
Date published: 03 April 2018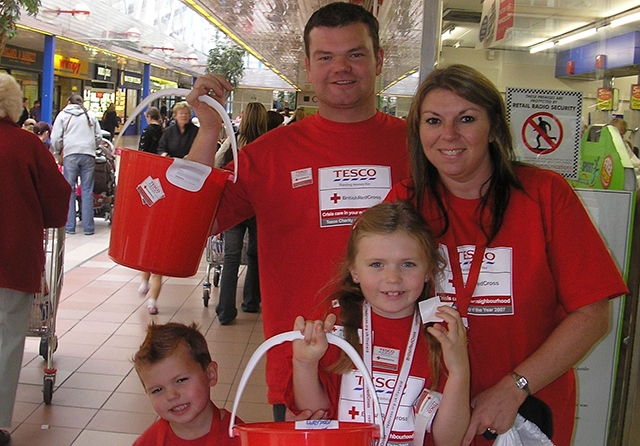 Why not fundraise for the Red Cross by taking part in supermarket collections in Oldham?
Editor,
We want to appeal to your readers to join Team Red Cross and fundraise for the Red Cross by taking part in supermarket collections in the Greater Manchester area.
We have been kindly allocated collections at various supermarkets in Greater Manchester in the next four weeks, as well as at Tesco Extra Oldham, Huddersfield Road, on May 5, and we are looking for volunteers to give just a couple of hours of their time to join our friendly team and help us raise vital funds for the Red Cross' local services.
These collections are really important and help the Red Cross to continue its vital work in the area.
Locally, we loan wheelchairs, reunite families, support people at home after a hospital stay and help refugees to adapt to a new life in the UK.
The Red Cross also has an Emergency Response unit, which responds to house fires, floods and terror attacks. In fact, we were one of the first organisations on the scene at the Manchester Arena attack last May, offering help and support to the victims and their families that were involved in the tragic event.
By volunteering with us, your readers will be helping to support services like Emergency Response.
We would be incredibly grateful for any time that volunteers could give, even if it's only a couple of hours.
Volunteers will be provided with all the fundraising materials they will need on the day, as well as lots of support from our team.
Readers interested in this fantastic opportunity should call Kathryn Hoyle on 0161 189 88918, or email her at khoyle@redcross.org.uk.
Little acts of kindness can add up to make a real difference to people in times of need, and this could be one such opportunity.
British Red Cross - Greater Manchester and Lancashire
The views expressed are those of the author of the letter and not those of Oldham Chronicle.