Give your support to Alzheimer's Society's Dementia Action Week
Date published: 02 May 2018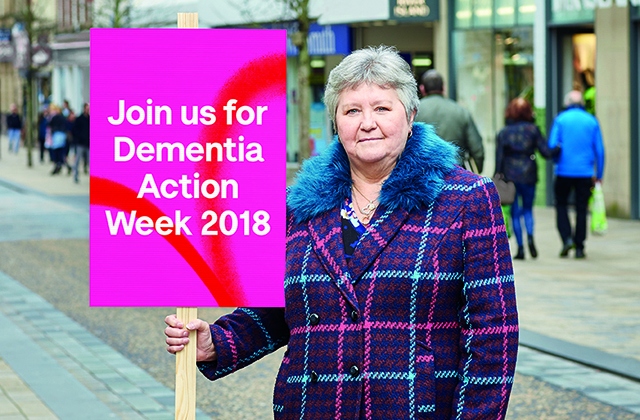 Alzheimer's Society's Dementia Action Week takes place between May 21-27
Editor,
I want to invite your readers to unite for Alzheimer's Society's Dementia Action Week, which takes place between May 21-27.
There are around 30,000 people living with dementia in Greater Manchester and too many face the condition alone without adequate support.
During the week we want people to take actions such as becoming a Dementia Friend, which allows people to learn a little bit more about what it's like to live with dementia and then turn that understanding into action.
In Greater Manchester there are already 58,977 Dementia Friends.
Help us increase that number at dementiafriends.org.uk
There will also be events taking place in Greater Manchester around the theme of community change.
Get your family, friends or work colleagues to sign up and be the first to hear more about what's happening locally at alzheimers.org.uk/DementiaActionWeek
There are other ways to get involved, such as fundraising with our Challenge Dementia Quiz pack or taking part in research through the Join Dementia Research campaign.
Whatever action you take, Alzheimer's Society in Greater Manchester wants to hear about it.
Share what you are planning on social media by using #DAW2018 on Twitter including @AlzSocNWEngland or like your local Alzheimer's Society Facebook page at facebook.com/AlzheimersSocietyNorthWest
Sue Clarke
Operations Manager for Alzheimer's Society Greater Manchester
The views expressed are those of the author of the letter and not those of Oldham Chronicle.