The glory days - author seeks contributions from Latics fanatics
Date published: 09 March 2020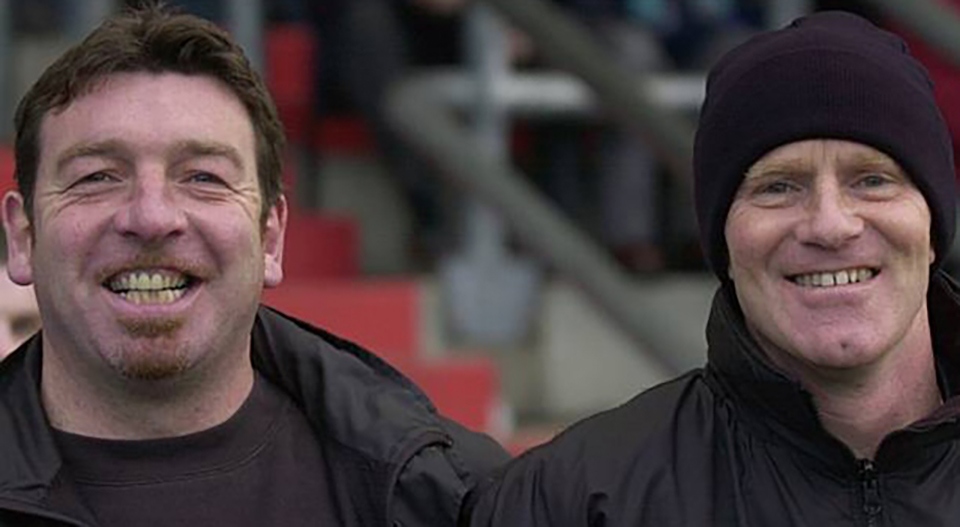 Rick Holden is pictured (left) with fellow Latics legend Andy Ritchie
Editor,
To all Latics fans: it's been a difficult season again, both on and off the field, and there has been little to cheer.
However, we do have something to look forward to now.
Tricky Ricky (Holden) and I are again joining forces to pen another best selling book (yeah, right)!
This is entitled "The Crusade to the Promised Land" and follows every game of the 1990/91 season, beginning with the unforgettable first match which resulted in a 3-2 victory at Wolves when Ian Marshall got a hat-trick.
We hope to have the book available for the start of the 2020/21 season, which will mark the 30th anniversary.
I'm looking to add some contributions from other fans along with my own.
These will be little anecdotes which can be about the team, players, opposition or personal experiences that you encountered throughout that amazing season.
I'm not going to list all the matches, but they were all special in their own way.
Obviously the stand out matches were Ipswich away when promotion was clinched and Sheffield Wednesday on that fateful day when the championship was won.
All fans who contribute and have their stories accepted and printed will be acknowledged in the book, as well as receiving a complimentary copy signed by Rick and myself.
Please send your stories to: info@wibblepublishing.com along with your real name or an alias if you prefer anonymity.
Thank you all in advance.
Dave Moore
The views expressed are those of the author of the letter and not those of Oldham Chronicle.