Christmas Day babies: Nathalian and Belles-r'nai
Date published: 25 December 2017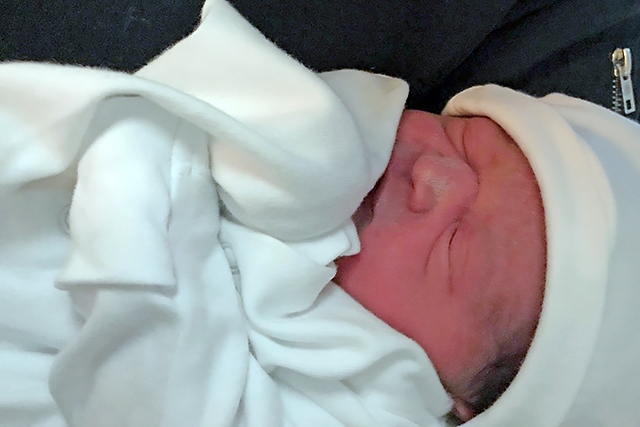 Nathalian
Nathalian, a baby girl (weighing 6lb 8ozs), was the first baby born at the Royal Oldham Hospital on Christmas Day, arriving at ten minutes past midnight.

Proud mum and dad, Prince Soafa and Emily, who live in Derker, and also have a five-year-old son, hope to take baby Nathalian home later today.

Belles-r'nai
A second Christmas baby arrived at 1.51am, another girl, Belles-r'nai (weighing 6lb 2oz).

Mum Tasha Boyle has four other children aged nine, eight, five and four.