Obituary - Harry Waters
Date published: 19 March 2018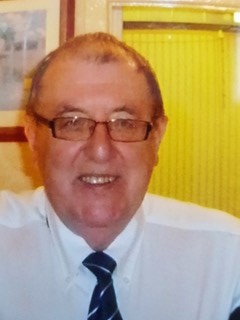 Harry Waters
Harry Waters
5th November 1944 - 16th March 2018
Died peacefully in his sleep following a short illness.
Harry worked for Oldham Council for 50 years from 1961 and retired in 2011.
He leaves behind loving wife Sue, daughters Helen and Rachel, son -in law Des, grandchildren Jessica, Adam, Joshua and Jake and four beautiful great grandchildren. Much loved and missed by all who knew him.
Funeral to be held on Wednesday 28th March at 11am in Hayling Island, Hampshire.
No flowers please.
Any donation gratefully received to Rowans Hospice, Waterlooville who cared for Harry with dignity and kindness.
Any other queries to r.brown806@sky.com