Reverend J. Douglas Johnson Methodist Minister
Date published: 13 September 2018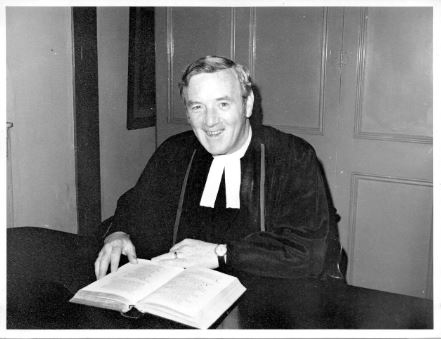 Rev. Douglas Johnson
Reverend J Douglas Johnson Methodist Minister
1918-1973.
His pastoral vocation brought him to preach in Oldham for much of his life, at different times serving the congregations of Lees Road, Middleton Road, Oldham East, and Oldham Lees and Saddleworth.
A much loved husband to his late widow Marian (nee Duckworth) and father to Alan, Ian and Pauline who place this notice as a token of affection on the centenary of his birth 25 September 1918
Tender Spirit, dwell with me,
I myself would tender be.
Shut my heart up like a flower
at temptation's darksome hour:
Open it when shines the sun
and His love by fragrance own.