Rebecca Jane Pearce (Nee Anderson)
Date published: 05 March 2021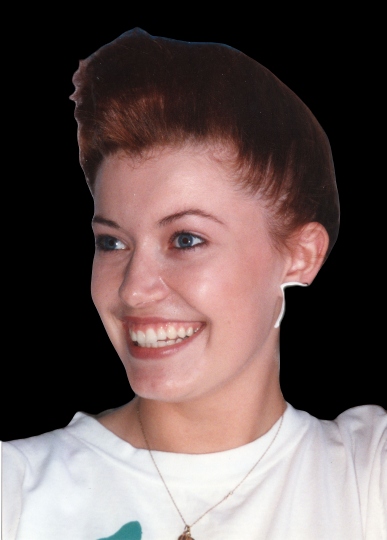 Rebecca Jane Pearce
Rebecca Jane Pearce (Nee Anderson)
Rebecca (10.11.1971 – 22.02.2021) died suddenly at home in Pompano Beach, Florida.
Beccy grew up in Hathershaw, Oldham and attended Fitton Hill Infants and Juniors then Grange Comprehensive. She moved to Oakland Park, South Florida with her parents and other siblings in 1987.
She intended to have a career in catering and attended chef school in Fort Lauderdale. Beccy married in 2004 and settled in Pompano Beach and then worked as a Construction Company Project Administrator.
She also enjoyed many hobbies, tropical gardening, furniture restoration, interior design and baking which she used to sell via her website crowningglorycakes.com. WPB's antiques row was a second home.
Being a great cook she loved entertaining and always greeted everybody with a warm smile. Her home with its large tropical garden and pool provided the perfect backdrop. She loved to attend the theatre, art exhibitions, Wilton Manors Pride in various guises and always had a fun story to share.
Her flair for fashion and love of the beach have given family members a good set of photos to remember her by. In contrast to the warmth of Florida she liked to take vacations in the mountains of the Carolinas and it is here where she has asked for her ashes to be placed.
She will be sadly missed by her husband Gregson Pearce, her parents Mavis and Roy Anderson, siblings Anita Sullivan, Robert, Russell and Deborah Bruce and Richard Anderson.
(Further Rebecca Jane Pearce Obituary - Lake Worth, Florida , All County Funeral Home & Crematory | Tribute Archive