Ofsted rating boost for Diggle Primary
Date published: 04 May 2018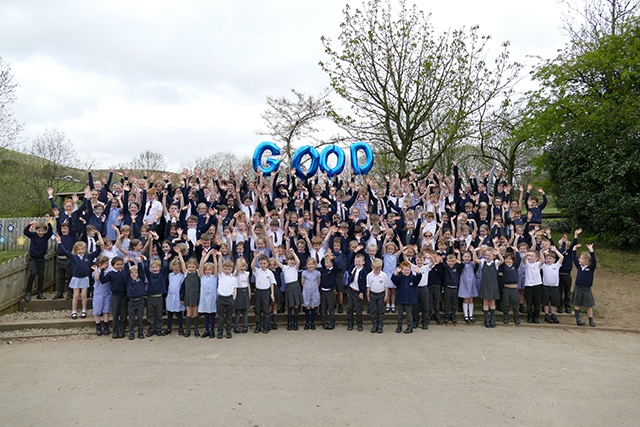 What a celebration: At Diggle Primary School
A popular village school has been given a ringing endorsement by Ofsted.
Diggle Primary School has been judged as 'good' in all areas following a two-day inspection which took place in March this year.
Ofsted highlighted many strengths across teaching and learning - outcomes for pupils, leadership and management, early years provision and personal development, behaviour and welfare.
Head teacher Sarah Newton said: "We are very pleased that Ofsted have praised our school.
"Their report reflects our commitment to excellent standards of care and education."
Inspectors highlighted the school's "inclusive and friendly atmosphere", adding that pupils work hard and feel proud of their school.
Pupils achieve well in writing, many older children develop a "love of reading" and leaders are "ambitious for the school".
Music was viewed as a particular strength, with an "impressive array" of opportunities for pupils, but children "make strong progress in many subjects".
Diggle School, in Sam Road, has around 180 pupils aged four to 11, including children who travel from West Yorkshire every day.
It shares a site with Diggle Dandelions pre-school, which is rated as 'outstanding' by Ofsted.
Mrs Newton added: "We feel Ofsted's report has given an accurate view, both of the school's strengths and of our areas to continue developing.
"There is a huge amount to celebrate at Diggle School and we are immensely proud to be at the heart of our community.
"Our role is to create a happy, secure environment where children enjoy learning, feel valued and love coming to school.
"We have a clear focus on standards and we are passionate about helping children to fulfil their potential."
For more information about the school, visit www.diggleprimary.co.uk