Are you up for the Challenge this summer?
Date published: 05 July 2018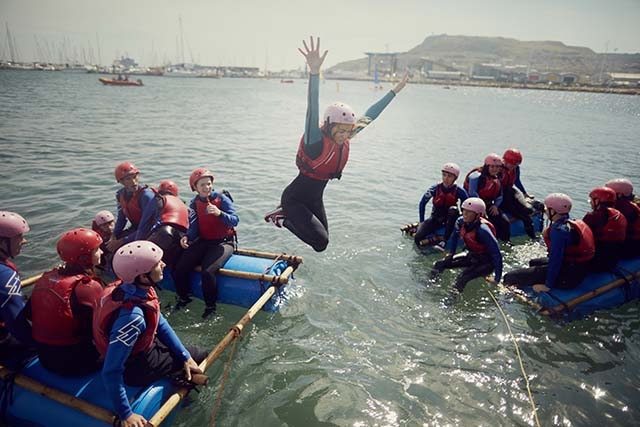 Teenagers spend four weeks working together on the National Citizen Service summer programme
There are still places available in Oldham for young people aged 15-17 to take part in this year's National Citizen Service (NCS) summer programme.
Run by the UK's leading social integration charity, The Challenge, NCS encourages social mixing and interaction across all social divides - between people of different nationalities, ethnicities, age, social class, employment status, sexuality, gender and disability - through exciting and thrilling challenges.
It costs just £50 for the entire experience, including food, accommodation and activities.
Teenagers spend four weeks working together, taking part in various activities - rock-climbing, kayaking, abseiling, volunteering in their communities, learning to cook, public speaking, campaigning and pitching their ideas to a team of professional business people.
Through these experiences they build their confidence and skills, and forge new, strong friendships with people from different backgrounds.
All this drives The Challenge's mission and vision of promoting social integration, while having a fun time.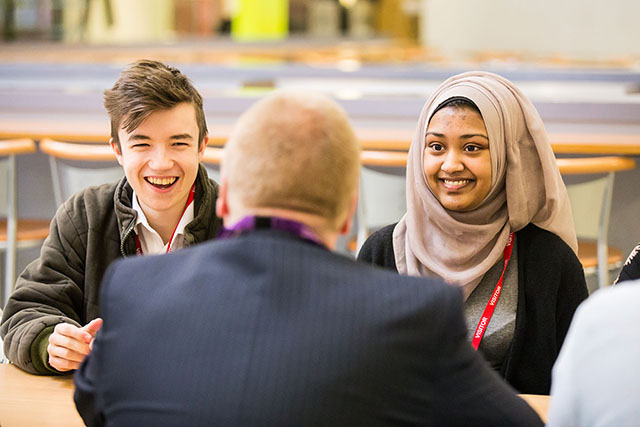 Dominic May, performance and operations director for The Challenge, said: "Research shows that we tend to build friendships with people with a similar education, of a similar age and ethnicity as ourselves, meaning we are missing out on connecting with our wider society.
"These young people in Oldham can take on new challenges together this summer, new adventures and will give back to their community through social action projects.
"This is a unique experience, giving young people a new and better perception of so-called 'differences', which in turn leads to a more integrated society."
Over the last 50 years, the UK has become more diverse by age, ethnicity and income.
But despite our growing diversity, many of us spend relatively little time with people from different walks of life.
The benefits of taking part in the programme have been highlighted by The Challenge's partnership with Oxford University's Centre for the Study of Intergroup Conflict.
They measured an increase in understanding, empathy, respect and better connections with people they would ordinarily have judged as 'different'.
They also confirmed that half the young people who took part in 2017 planned to volunteer to help their local community, while one-third of participants felt more empowered to make a difference.
Any young people seeking a fun-filled summer on NCS can visit www.ncsthechallenge.org to sign up and take on their own personal challenge, or call 020 3510 5050.