Check out the new Kia Stinger at OMC Motor Group
Date published: 22 March 2018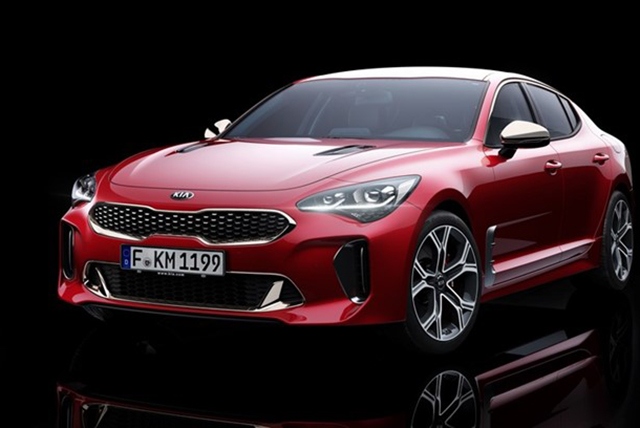 Check out the new Kia Stinger
Kia Motors (UK) Limited is offering eight lucky winners and a guest the chance to put the new 3.3 litre twin-turbo V6 Kia Stinger through its paces at the home of British motor racing, Silverstone.
The competition is run in conjunction with the brand's presence at Manchester Trafford Centre this weekend.
The activity includes an experiential stand showcasing the Kia Stinger, allowing shoppers to find out more about the car and to experience VR drives around the Silverstone track – as well as entering the competition.
The Kia Stinger is the brand's most powerful and adventurous model in the company's history, with a 0-60mph time of 4.7 seconds.
Customers have two ways of entering.
For those people who are present at Trafford Centre, simply visit the Kia stand outside Goldsmiths on the ground floor until March 25 and sign up.
Alternatively, hopeful applicants can also visit the Kia UK Facebook page to find out how to enter online.
David Hilbert, Marketing Director at Kia said: "With the Kia Stinger, we really want to offer consumers a chance to have some fun.
"Whether it be through our VR test drives at the Manchester Trafford Centre or, for the few lucky winners, to get hands on with the car at Silverstone.
"The Kia Stinger is a car everybody should experience."
The all-new Kia Stinger is available at selected Kia dealerships across the UK, with five versions available, all with turbocharged direct-injection engines and featuring state-of-the-art electronic driver aids and connectivity systems.
Visit the OMC Motor Group dealership in Oldham to find out even more about the Kia Stinger.