All's Well on International Women's Day
Date published: 06 March 2018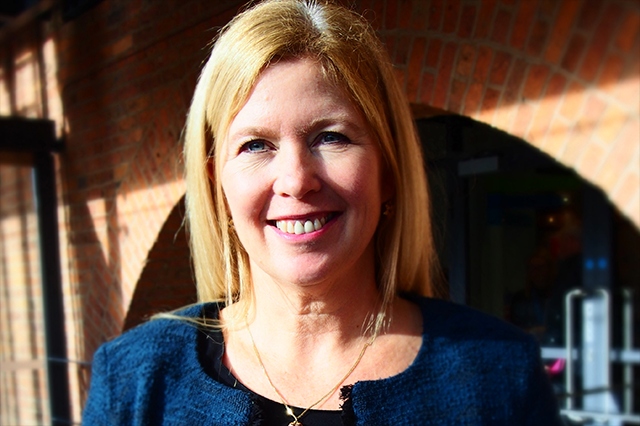 Lynn Krige, chief financial officer and board member at Well Pharmacy
Colleagues at Well Pharmacy - which boasts 10 local branches in and around Oldham - are joining in the worldwide fight for fairness and freedom by taking part in International Women's Day.
From pharmacists to board members, employees of the national pharmacy chain are showing solidarity with women across the globe today, which this year calls for gender parity under the hashtag #PressforProgress
Celebrations across Manchester will also focus on the city's proud history as the birthplace of the Suffragette movement and will mark the centenary of the Representation of the People Act of 1918, which saw a change in law that allowed some women the vote for the first time.
Well Pharmacy is proud of its northern roots and is based in a Grade II listed Merchant's Warehouse in nearby Castlefield in the city centre.
Lynn Krige, chief financial officer and board member at Well, said International Women's Day meant celebrating the fact that a woman can be whatever she wants to be, and should be treated and respected equally.
She said: "Woman tend to be quiet achievers and on this day we must loudly celebrate what we have achieved to inspire the other amazing women in our lives.
"I was the first woman on the board in 160 years at my previous employers and now I am very proud to be on the Well Pharmacy board with another woman.
"It is so important to celebrate the day because my daughter is eight years old and I want her to know that she can not only dream big but that she can actually achieve her dreams.
"There are so many awesome women in our business and beyond and through building women's network we can mentor, support and inspire others.
"Men may have the old boys network, but women can be more dynamic, creative and less political.
"We can help other women get a step up and use this to develop ourselves."