Simon is a high quality appointment
Date published: 21 May 2018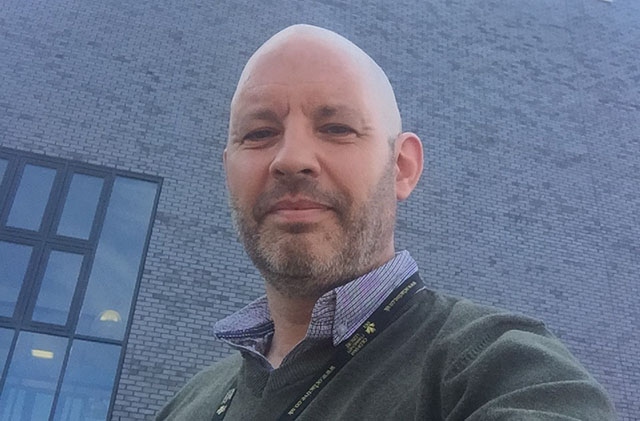 New OCL Building Services Manager Simon McDonald
Oldham Community Leisure (OCL) has employed a new Building Services Manager to be responsible for the planning and delivery of building maintenance across its portfolio of facilities.
Simon McDonald will also take the lead role in planning major works and projects in the future, along with ensuring all facilities are fit for purpose and compliant with industry best practice.
McDonald originally spent five years in the army, Royal Corps of Signals, where he served at a number of locations around the world.
In his new role he will be work closely with both the Head of Facilities and the General Managers to ensure that a high quality, value for money, efficient and effective facility management service is maintained across all facilities.
He has extensive maintenance, facilities and construction experience having worked as a foreman and production manager for a joinery and construction company, as well as a Maintenance Manager in the hospitality industry in and around Manchester and as Building Services Manager for EMCOR Facilities Management on the United Utilities contract.
McDonald said: "I am looking forward to building the OCL maintenance team up from the existing one person so we are able to provide a better reactive service to the customers of OCL.
"At present we heavily rely on external contractors.
"I must say, it's also very nice to be working locally for a change!"
Glenn Tolan, Head of Facilities for OCL, said: "I am delighted to welcome Simon into our corporate team.
"He has a wealth of experience across many sectors with an impressive track record of success.
"Simon is a very customer focussed individual, which fits in perfectly with the OCL ethos of putting the customer first in everything we do."