Strummercamp heads to Oldham in 2018!
Date published: 12 March 2018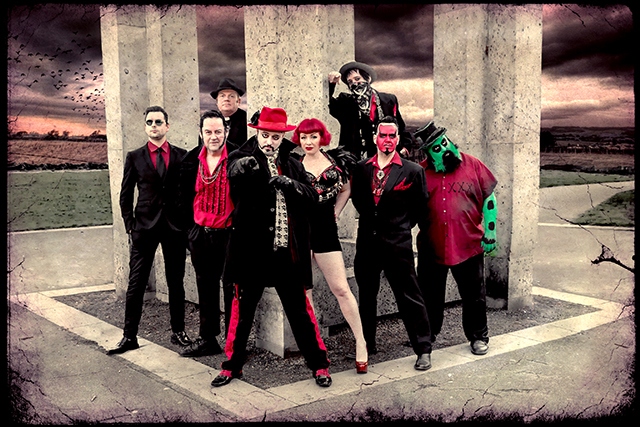 The Urban Voodoo Machine will appear at the Strummercamp festival
Strummercamp - voted one of Britain's friendliest music festivals five years ago - is back for 2018 and has relocated to Oldham.
Strummercamp was originally set up to recognise the spirit of former Clash front-man Joe Strummer, and promises three days of liberation, freedom and fun at a DIY festival run by the fans for the fans.
This year the festival will be staged at Oldham Rugby Union Club's Byrth Road base in Bardsley, spanning the bank holiday weekend of Friday to Sunday, May 25-27.
This year's headliners are Eddie and the Hot Rods, of 'Do anything you wanna do' fame, the Members, who belted out the classic 'Sound of the suburbs', and TV Smith, the former lead singer of the Adverts, who sang 'Gary Gilmore's eyes'.
A full supporting cast also feature, and that includes local favourites Time for Action, Tony Auton, George Borowski and Mora, Red Light Effect and Blackballed.
A full line-up can be found at: www.strummercampfestival.com.
Strummercamp will be a family friendly festival.
The rugby clubhouse will be open, with proper bar, indoor disco, comedy show, art show, decent toilets, and reasonable beer prices.
There's free camping, free parking on site, and ample disabled access.
All the bands will play in the tent next to the clubhouse.
Adult weekend tickets are only £65 (with early bird tickets priced just £55) and children's tickets cost £35, while day tickets will also be available.