Bringing opera to the people of Oldham
Date published: 21 March 2018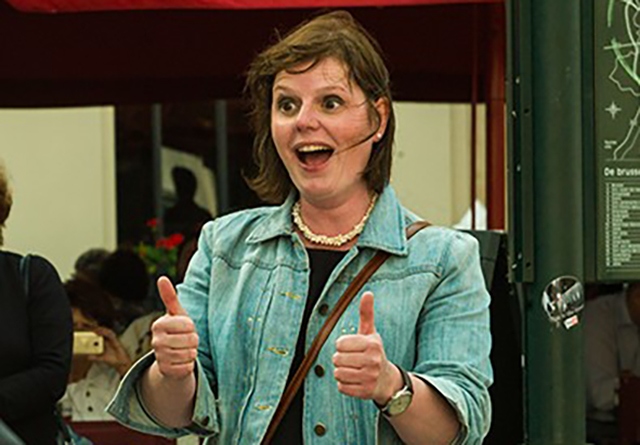 Nicola Mills' main aim in life is to bring opera to the people
REVIEW
Local diva Nicola Mills' main aim in life is to bring opera to the people.
And, on Sunday night at St Paul's Church in Royton, she certainly brought it to the people of Oldham.
Oldham Symphony Orchestra's Opera Gala concert, featuring Nicola and the Oldham Choir, cheered the hearts of the audience who had braved the Siberian climate to listen to what must be one of the best performances in their 50-plus years of performing to the Oldham public.
The programme had been previewed as an all-Italian crowd-pleaser, sung in Italian (with the words in English thoughtfully supplied in the programmes).
Conductor Marco Bellasi, himself Italian and a trained opera conductor, was at home with this music and brought out the best in the orchestra and choir.
The Easter Hymn from Cavalleria Rusticana was a most spiritual ending to the first half of the concert, with Nicola's soprano voice soaring above the chorus up to the roof of the church.
One Fine Day and the Humming Chorus from Madame Butterfly brought tears of emotion to some eyes.
The Triumphal Scene and Grand March from Aida were a triumph for the choir, supported by some wonderful playing from the orchestra, especially the brass.
For an encore, the audience were treated to the famous Brindisi drinking song from La Traviata.
In this, Nicola was joined by one of the choir's tenors for the solo parts. Tony was saluted for for braving to sing with a professional.
The orchestra were missing a couple of 'parts' due to players being snowed up in their hill-top homes, but on the night, it really didn't matter.