Live music venue Whittle's closes its doors
Date published: 11 April 2018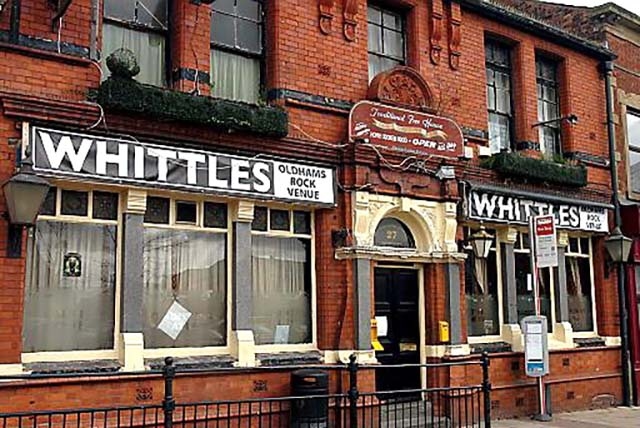 Oldham live music venue Whittle's has closed down
Legendary Oldham live music venue Whittle's has announced that it has closed down.
Time appears to be up for Whittle's after a post on the iconic venue's Facebook page read this morning: "Hi all. Unfortunately Whittles is currently closed down until further notice.
"Thank you all for all your support over the years."
Whittle's – which was saved from closure by most recent owners Martin Schofield, John Dodd and Neil Haughton in 2013 - attracted some stellar professional names to Oldham – such as Chris Slade from AC/DC and the Cheeky Girls even - while it also built up an enviable reputation for featuring terrific cover and tribute bands.
Great support was also offered to local up-and-coming unsigned acts.
Already, fulsome tributes are being paid underneath the Whittle's Facebook post.
Russell Samuels said: "Pinked Floyd had an amazing gig at Whittle's a couple of years ago, and while not a regular, I was actually looking forward to going to see some rock bands there this spring/summer.
"I hope new management can bring the venue back to life!"
Tony Gle said: "Tragic! Some of the best night in Oldham I've ever had e.g. Rushed!
"Really quite saddened."
Rachel Pendlebury added: "Really sorry to hear this, I hope it's only temporary.
"Such a good place to go to."
Maggie Daly added: "Hope it's reopened soon.
"It's a great venue with great bands on."
No reason has been given as to why the venue, which is opposite Mecca Bingo in Oldham town centre, has closed, but it appears to be the end for Whittle's.