Sun shines on Strummercamp revellers
Date published: 29 May 2018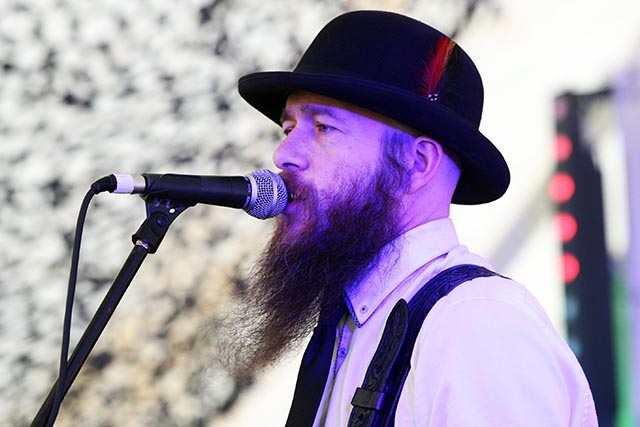 Oldham's Marshall Gill wowed the Strummercamp crowds with his band, Blackballed
Live music fanatics lapped up the family friendly Strummercamp festival, which took place in Oldham for the first time.
The bank holiday weekend weather was kind as a full line-up of terrific bands - including local outfits Blackballed, Tony Auton, George Borowski and Mora, Red Light Effect, Time for Action and the Crash Mats - strutted their considerable stuff in front of appreciative crowds on Friday, Saturday and Sunday at Oldham RUFC's Manor Park ground in Bardsley.
Strummercamp - voted one of Britain's friendliest music festivals five years ago - was originally set up to recognise the spirit of former Clash front-man Joe Strummer, and in the end delivered three days of liberation, freedom and fun at a DIY festival run by the fans for the fans.