Cotton Clouds Festival - it's six weeks and counting!
Reporter: Simon Smedley
Date published: 06 July 2018
Cotton Clouds is back again in August!
The countdown is now well and truly on as live music fans gear up for an epic second annual Cotton Clouds Festival at the Saddleworth Cricket Club venue in Greenfield.
Following the success of the sold-out opening one-day Cotton Clouds showpiece last summer at the same venue, organisers Rick Lees, Max Lees and Luke Stanley were soon putting plans in place to offer up a second music extravaganza.
That they have done, and after initially announcing disco legends Sister Sledge, Star Sailor and Toploader as Saturday headliners for 2018, the lads have added an extra night session, to be headlined by the Lightning Seeds, the Pigeon Detectives and Manchester fave Badly Drawn Boy.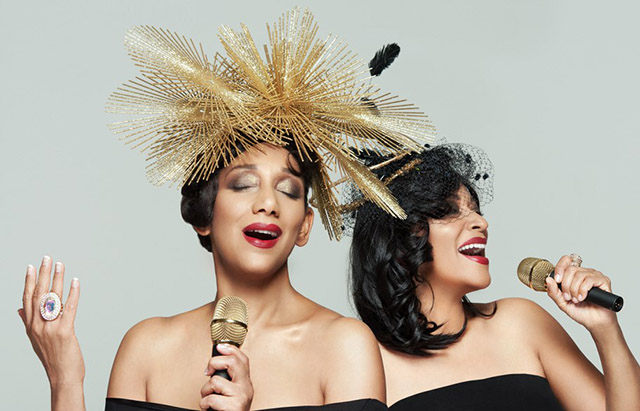 They will play on Friday, August 17, in Saddleworth, followed the day after by the all-day festival of sound which also features brilliant acts such as the Orielles, Billy Bibby and the Wry Smiles, Mike Sweeney's Salford Jets and top local up-and-coming bands Afghan Sand Gang, Freeda, the Recreation, Deja Vega and Fuzzy Sun, amongst many others.
Undoubtedly it's a stellar bill, one which took plenty of thought.
Rick told the Chronicle: "When we had Sugarhill Gang on last year, they put on such a good performance and really got people dancing towards the end.
"We wanted to try and replicate that atmosphere this year, so who better than to do that than disco legends Sister Sledge.
"They'll certainly get everyone dancing.
"Further down the bill we wanted some big indie acts and Starsailor fit the bill perfectly.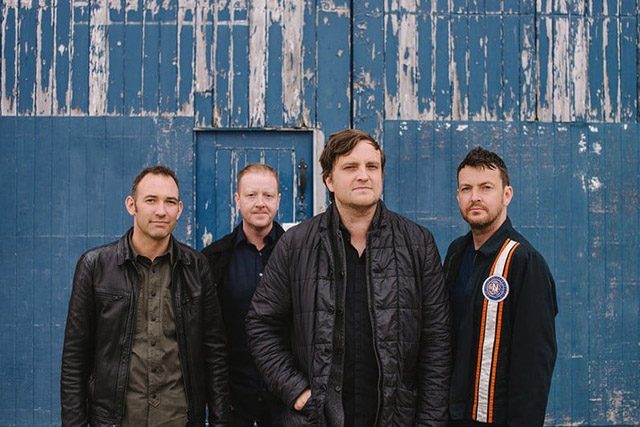 "They've sold millions of albums worldwide and people forget how many big tunes they have.
"We've got Toploader with their massive, massive hit that everyone knows, and then underneath that we've chosen some top up-and-coming acts.
"There are some really exciting bands we've got on that people will look back on in the future and think 'it's great that we got the chance to see them at Cotton Clouds'"
The 2018 bill is totally different from last year's, and that was also a conscious decision.
"It's always good to mix it up we figured," added Luke.
"And also we felt it would be unfair to not give someone a chance.
"Bands like Fuzzy Sun. Afghan Sand Gang and South Island Son are all really cool, with new sounds that we'd like to introduce.
"We did have a lot of entries, and though it was mega to hear them all, it proved so difficult to choose in the end."
Of course organising such a huge festival like Cotton Clouds doesn't come without its headaches, and the later decision to add the additional Friday night line-up was again something that took much thought before finally announcing, months after the original Saturday line-up was revealed.
Luke said: "We didn't know it (the Friday night) was possible until a lot later down the line, but when we did get an opportunity to put on another day of brilliant music, we thought 'let's go for it'.
"Ticket sales are going really well so far.
"We've increased our capacity slightly this year and with the addition of a second day, we've given more people the opportunity to attend.
"Last year sold out weeks in advance so we were eager to cater for the extra demand."
With high-profile and exciting entertainment also set to feature for children (largely thanks to the Global Grooves arts exhibitors from Mossley), Cotton Clouds is promising a mega live event for all ages.
Rick, Max and Luke are also 100-per-cent confident that there will be no queues at the extended bars and food outlets this year too!
A memorable weekend is in store, that's for sure, but Cotton Clouds continues to evolve and could be even more extensive from 2019 and beyond.
Rick added: "It's no secret that eventually we want to have a full weekend event, whether that's on the current site or whatever – we don't know yet.
"Moving to two days this year is a step in the right direction, we're bringing more bands in, it's doing more for the local economy and it's giving more local bands good exposure and the chance to play alongside big acts.
"Overall it's just been a massive plus so far, so if we can keep building on it steadily, then we can keep going bigger and better.
"People can see that we're fully committed to this. This year's line-up has grown significantly and we have been spending much more time on it.
"We're hoping that, in time, it will just become a whole bigger entity.
"It's certainly moving in the right direction."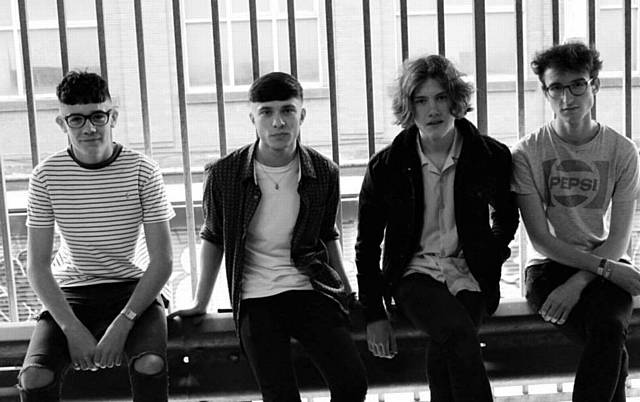 There will again be three stage of live music for revellers to enjoy across the Cotton Clouds weekend, while camping space will again be available at the adjacent Well-i-Hole Farm.
The festival will offer an array of street food stalls and a real ale tent to help fuel the weekend.
Cotton Clouds Festival tickets are still on sale, priced at £45 for adults, £25 for children aged six to 13 for the Saturday, and £25 (adults) for the Friday, while children under five go free.
All VIP tickets have already sold out, while the remainder are expected to go sooner rather than later.
Book your tickets online at: cottoncloudsfestival.ticketline.co.uk
Full bill details can be found on the Cotton Clouds Facebook page.