Going it alone is the way forward for multi-talented Jake
Reporter: Simon Smedley
Date published: 24 September 2018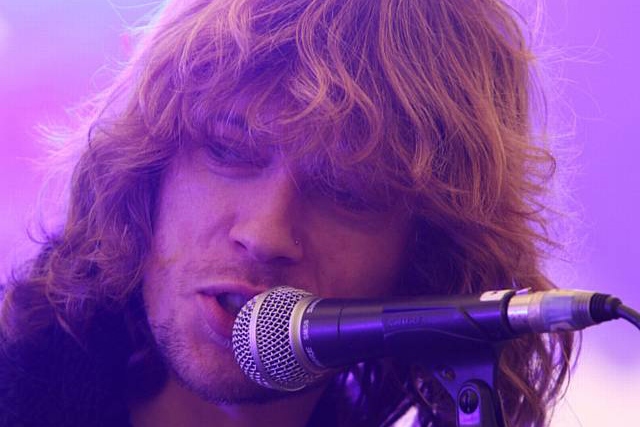 Jake Fletcher's solo album will be released soon
One of Oldham's most popular faces on the local scene – the multi-talented Jake Fletcher – is relishing the prospect of 'going it alone'.
Live music devotees from all over town will have come across Jake over the past few years as he fronted the awesome Gramotones, and more latterly Cupids, alongside Sid Cooper, James Cardus and Ryan Comac.
Both bands toured and played high-profile shows up and down the country, and both were regularly tipped by many to go on and make it big.
However, that never happened for one reason or another, leaving Jake to turn the focus firmly onto himself as he bids to try and fulfil his own musical ambitions.
Cupids played their last live gig on April 30, 2017, and ever since, Jake – also a hugely popular figure on the open-mic scene - has been working solo.
He has now excitedly revealed that an album of nine tracks is shortly to be released, hopefully before the end of the year.
Jake is still unsure of the album name, or in what format and artist(s) name it will be released, but he's known for some time that going it alone was now the path he wanted to take.
"I decided to do this as soon as Cupids split really," said Jake.
"Once we'd mutually agreed to knock it on the head we were talking and asking each other what we were going to do, and I said then I wanted to go on my own.
"It's just something I have to do, it's my life, and I decided then I was going to do an album.
"I already had a few ideas up there, a few tunes from the Cupids days, and once the other lads moved their stuff out of the rehearsal room, I just moved more of my stuff in and started.
"I started throwing stuff around last July, and it did take a long time at first. I hadn't done it before.
"I do like other people's input in my music, but once I've got my own idea it's got to be like that.
"I kind of need that really, though the whole situation has got its pros and cons.
"You can be back and forward when you're recording, and things that maybe could be ironed out over a night or two with a band, they could now take a couple of weeks – a month even.
"It's a bit weird when you don't have anyone to bounce off, and it took a while to get used to, but there are good bits about it, and I have enjoyed it so far.
"Now I feel like, if I decide I don't want to do something with the music, I'm not going to do it.
"It's up to me to achieve the objective now."
Jake has enlisted some help with putting the album together – James Cardus drums on one track and Grant Kershaw features on three – but he is proud of the offering being all his own work.
He has put many, many hours into his music over the past 16 months or so.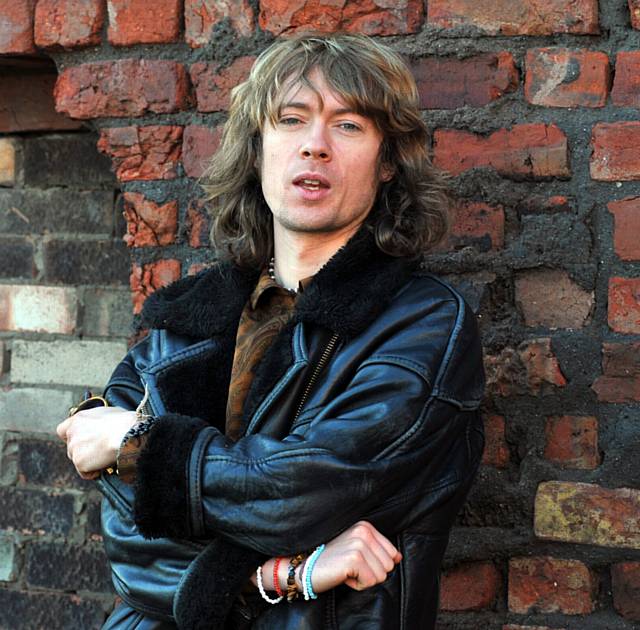 Asked about the music itself, Jake said: "It's not too dis-similar to what I was doing in Cupids, but essentially the tracks will provide a snapshot of where my head's been at over the past two years.
"On this album I've finished what I was doing with Cupids, and there's quite a few new tunes too.
"There's a bit where it blurs together a bit, but already I can see that my next album is going to be quite bit different again.
"I've had a year to develop something else on my own now, and it has been different, but I have enjoyed it.
"When It is time to release I'm going to pitch it to a lot of the contacts I've got, and just say 'does this appeal to you?'
"It might get onto a little indie label, or a distribution label maybe.
"I could just self-release it, but I'll have spent a lot of time doing it so I may as well try my best to give it the best sporting chance of people actually hearing it.
"That might take a bit longer, but people will just have to wait I guess.
"There won't be that many people scratching to hear it, and if there are, I'll send it to them before release date."
If the album is well received after release, of course Jake would love to get out there and play it live to audiences old and new.
That would mean getting a band together again, and that's definitely an option it would seem.
"I know loads of musicians," said Jake.
"But a lot of them are full-time working musicians already.
"I wouldn't expect anyone to drop everything to join me. Ideally I'm going to try and secure a floating band.
"There will be people I can regularly go to, but then if anyone needs to drop out I'll have to have others ready to step in.
"The musicians I know are brilliant, though, and they'll hop on this.
"I do miss the cameraderie of being in a band, it's like being in a gang, but with this project it's all mine and if nobody buys it, I'll have the vinyl to keep.
"I've always enjoyed the big gigs, though, especially the support big gigs because I liked the challenge.
"There may be a few hundred people in front of you at a support gig, maybe a thousand, and you've got to win them over.
"You've got to go out there and get the people to like you. I always liked that, and hopefully I'll get the chance to do that again soon."
News of Jake Fletcher's album release will be posted on social media soon.
---
Do you have a story for us? Want to tell us about something going on in and around Oldham? Let us know by emailing news@oldham-chronicle.co.uk , calling our Oldham-based newsroom on 0161 633 2121 , tweeting us @oldhamchronicle or messaging us through our Facebook page. All contact will be treated in confidence.