Will it be another full house for Proletariat?
Reporter: Simon Smedley
Date published: 16 November 2018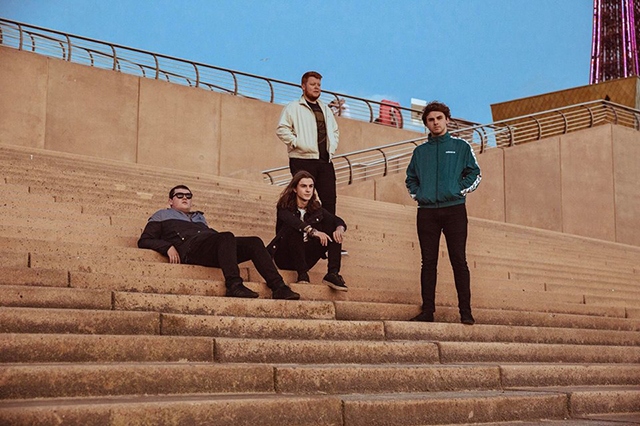 Going places: Proletariat. Picture courtesy of Tara Atkinson
High-flying indie punk outfit Proletariat will be going for a 'full house' seven out of seven when they play Manchester's iconic Night and Day Café venue next month.
The Oldham rockers – James Cummins, Connor Dolan, Aaron Hall and Luke O'Reilly – have enjoyed a ground-breaking 2018 so far, and now they hope to cap off a great year by selling out their tickets for a headline gig for the seventh consecutive time.
Proletariat play the Night and Day Café – supported by Manalishi and Stereohaze – on Saturday, December 15.
Advance tickets cost just £7.
Front-man James said: "We're tipping along nicely at the moment.
"We have had a busy year so far and everything seems to be falling into place nicely in terms of the growth of our support and things like that.
"The fan base has grown in an organic way which is nice. The promotion is looking after itself and as a band we're developing perfectly."
The steadying increase in support for Proletariat was highlighted perfectly by the recent sell-out show at the famous Witchwood venue in Ashton.
More than 200 punters sweated plenty at what proved to be James' favourite gig of all since the band formed two years ago.
James added: "The Witchwood really was a great night.
"I'm told not many bands sell out the Witchwood, so we were over the moon when the 'sold out' sign went up a few days before the gig.
"On the night it was the best crowd ever – the atmosphere was amazing and it was very hot and sweaty.
"We played our longest ever set with old songs and new songs, and the crowd loved it."
Proletariat last week released their latest new tune – 'Derogatory' – backed by brand new 'B' side 'Able Body'.
"'Derogatory' is a cracking tune," said James proudly of the November 9 release.
"There's so much energy in there, and a lot of different influences.
"Undoubtedly it's one of our strongest songs so far – it sounds huge.
"It is an account of a troubled relationship breakdown, and for us it's a typical angst-fuelled tune which hopefully our fans will love."
Proletariat head back into the recording studio early in 2019.
For gig ticket details and links, log on to the band's dedicated Facebook page.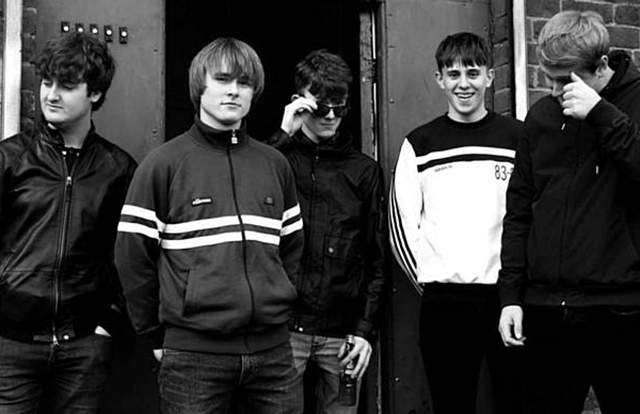 Meanwhile, Oldham's Dirty Laces (above) also appear to be closing 2018 with something of a bang, and a European trip!
After playing a number of high-profile festivals during the summer and jointly selling out Jimmy's in Manchester alongside False Heads, the band – Charlie, Luke, Tom, Jacob and James – are heading to Paris to play the Le Truskel venue alongside fellow Manchester faves the Scuttlers.
Dirty Laces are another local band who are set to make quite an impact in 2019.
Some sad news on the local music front is that Failsworth indie outfit Carnation have decided to call it a day after four years.
Saul, Cameron and Oscar announced their decision on the band's Facebook page.
The post read: "It is with the deepest feelings we announce Carnation will no longer be making music together.
"As always, we want to thank everyone who has been a part of this family since day one until now, every one of you who we met along the way and every one of you who were relentless with your support and love for this.
"It's been fun."