Three points so important for Athletic
Date published: 14 February 2018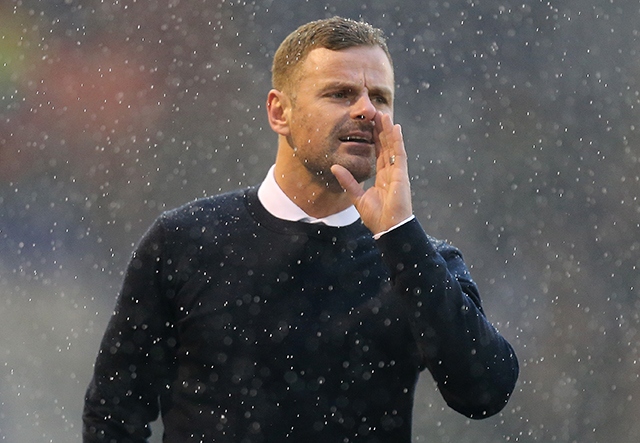 Athletic manager Richie Wellens saluted his players' application
Athletic boss Richie Wellens admitted that the three points were much more important than the team's performance in the wake of last night's vital 1-0 home Sky Bet League One victory against drop rivals MK Dons.
The SportsDirect.com Park crowd witnessed a largely disappointing spectacle on a bitterly cold night, but Athletic triumphed in the end thanks to Anthony Gerrard's first-half winner.
The maximum points haul lifted Atheltic out of the bottom four and they are now two points clear of the drop zone.
Wellens said: "People keep saying to me that the result is the most important thing, and it is.
"Despite a shocking pitch, the players applied themselves really well.
"Their attitude was spot on.
"Fair play to MK Dons, they wanted to play, but I just thought we caused a few more problems than they did.
"I'm buzzing with the result, but it hasn't been nice to sit there and watch.
"You're telling players to do stuff you don't actually want them to do, but it was right for certain situations."
Despite Athletic's improved position, Wellens is taking nothing at all for granted yet.
He added: "As I keep saying, it doesn't matter yet. The bottom 10 teams will keep going in cycles.
"Teams that are going on a good run are getting sucked back in it.
"If we're six or seven points clear with a couple of games to go, then I'll be happy.
"We need to concentrate on ourselves, and what we need is more wins to keep climbing the table.
"This win was the first step towards that.
"If you'd have offered me four points from the last two games I would have taken that.
"We've had three tough games actually, but the players are in good heart after those now."