Athletic have turned a corner, insists Gerrard
Date published: 15 February 2018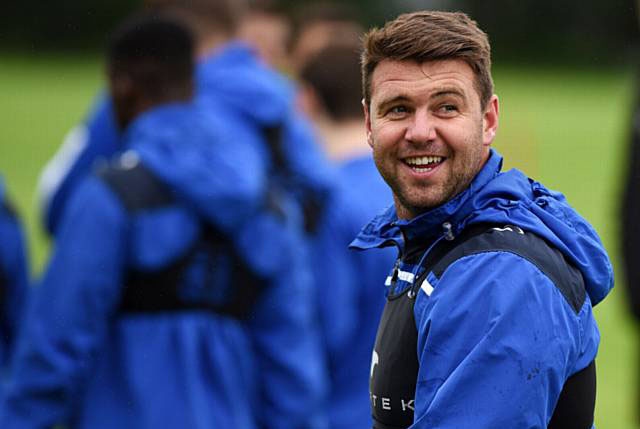 Anthony Gerrard - Athletic's match-winner against MK Dons on Tuesday
Athletic skipper Anthony Gerrard feels the team have turned a significant corner in their latest bid to escape the drop from Sky Bet League One.
Athletic had dropped back into the bottom four at the end of January after nine league matches without a win, but seven points from the last three games have seen a vital upturn in fortunes.
Gerrard's winning goal against MK Dons on Tuesday lifted his side back out of the drop ahead of a weekend off due to Rochdale's involvement in the FA Cup.
Athletic's next fixture is at home against Southend United on Saturday, February 24.
Asked whether he felt a crucial corner had been turned, Gerrard said: "It does feel like that.
"Obviously it would have been nice to have had nine points from nine if we'd held on at Blackburn, but it has been a fantastic return from these three games.
"Our game plan worked to perfection there, and that could be a crucial point come the end of the season.
"It's fantastic we've got a couple of days off, but it's all about preparation for the Southend game now."
Skipper Gerrard is hoping he can continue to help inspire his team-mates as they look towards extending their recent impressive run of form, but it might not be pretty.
"From now until the end of the season, particularly at home, we know we're now always going to be able to play football," said Gerrard, hinting at the state of the pitch at SportsDirect.com Park.
"We just need to anything to get the three points.
"We can't be concentrating on anybody else from here.
"I've been in this position for the past two seasons now so I know what it takes to get out of it.
"I spoke to the chairman about it, and he was going on about how many goals we've conceded.
"I told him that in previous years it was the back four that kept us up."