'This job takes a lot out of you' - Wellens
Date published: 17 February 2018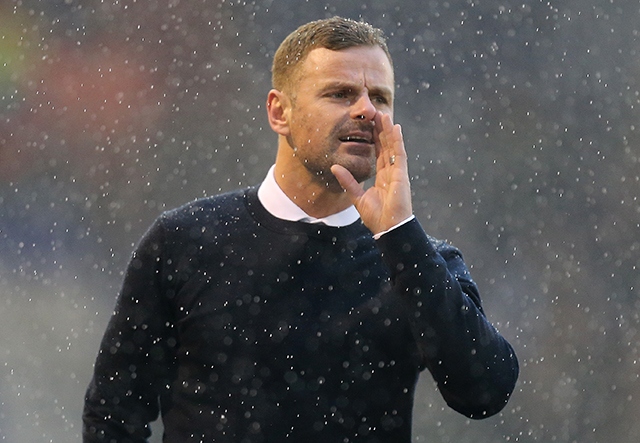 Athletic manager Richie Wellens has guided his team to a vital three-match unbeaten run
It's a tough gig being the manager at Oldham Athletic.
Richie Wellens has experienced plenty since taking over from the sacked John Sheridan at SportsDirect.com Park in September.
The club promptly went on a seven-match unbeaten run, then slipped back into the Sky Bet League One relegation zone by the end of January, but now seven points from the last three games means Athletic currently sit two points clear of the bottom four.
"I've said before, this job does take a lot out of you," said Wellens, who also went through a busy January transfer window, and in particular a 'frustrating' deadline day.
"People who come on and say they can be football managers – I say 'give it a go one day'.
"They will probably still never have as many problems thrown at them as I do at this club.
"No, listen, I'm enjoying it and I'm giving it my absolute best.
"When you get players running through absolute brick walls for you, that's very rewarding.
"That's probably the main thing about being a manager. If you can get 11 team players running through walls, that's obviously going to reflect on you."
Athletic return to action with a home game against Southend United next Saturday, February 24.