Ref had no choice other than to call off Southend clash
Date published: 26 February 2018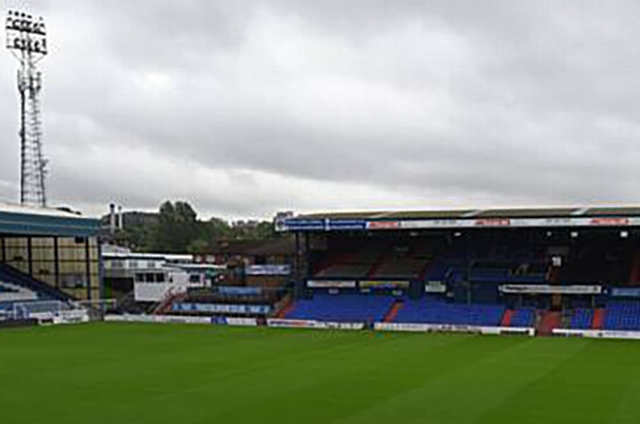 SportsDirect.com Park
Match referee David Webb insisted he had no choice but to postpone Athletic's home clash against Southend United.
The Lancashire-based official opted to call off the game at SpoertsDirect.com Park at 12 noon due to a frozen pitch.
Webb felt no other decision could have been taken.
"When I arrived, there was an area 20 yards from the technical areas down to both penalty areas which was frozen," explained Webb.
"The rest of the pitch was totally fine, but the frost had got in under the covers in that area.
"Because of that, it wouldn't have been safe to play the game in my eyes.
"We have to guarantee the safety of the players, but we were unable to do that."
Webb was alerted to a possible postponement on the morning of the match, but he felt Athletic could not have done any more to get the game on.
"To try and get the match on, Oldham made the decision to put boiling water on the frozen area of the field," said Webb.
"I was speaking with the groundsman and putting water on the pitch is probably an option he doesn't want to take because it could destroy that area of the field, but that's what they did.
"There was also ground staff, office staff and chefs helping out, so I couldn't fault the effort of the club to get the game on but, unfortunately, the weather has beaten us."
The Shrimpers supporters will now have to make the 486-mile round trip on a Tuesday night, but no new fixture date has yet been confirmed.