VAR needs sorting out - Wellens
Date published: 28 February 2018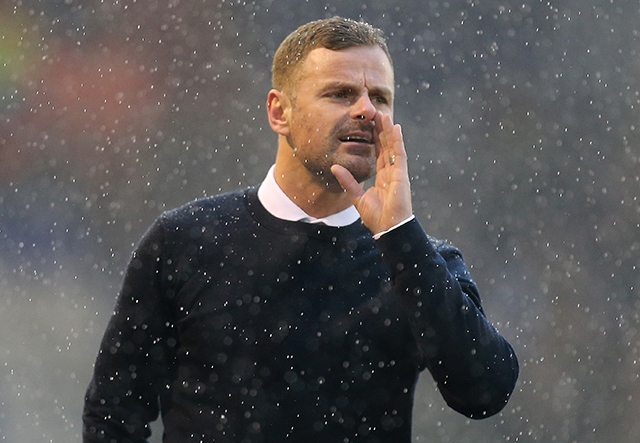 Athletic boss Richie Wellens has his reservations about VAR
by Ryan Booth
Athletic boss Richie Wellens believes the quality of Video Assistant Refereeing needs addressing if the technology is to have a positive impact on the English game.
The system, which was introduced for this year's Emirates FA Cup campaign and Carabao Cup final, has produced a number of controversial decisions during its tenure, and manager Wellens believes various elements need rectifying if VAR is to be a long-term success.
"The FA need to make a massive decision because with the amount of money in the game now, people are losing jobs over it," said Wellens.
"At the end of the day you want the right decision, if it's a penalty then you want a penalty to be given.
"It's difficult for referees, but it needs sorting out."
Despite being a highly modern piece of kit, VAR's effectiveness and accuracy has regularly been disputed throughout its duration.
"I think the problem you've got is that it can be so close," added Wellens.
"If you look at Juan Mata [during Manchester United's 2-0 victory at Huddersfield earlier in the month] is it offside?
"Is it his head that is off, I mean which part of his body is supposed to be offside?
"Some of us have been watching the game for twenty, thirty and forty years, yet we still don't know the rules.
"For me, the best thing was if you were stood in an offside position, you would be offside."
Although it is proving to be a highly controversial matter, Wellens admits VAR could have significantly enhanced his side's progress had it been available at Sky Bet League One level.
Wellens said: "If we had VAR then we'd be 12 points better off.
"We played Shrewsbury away, Craig Davies goes through on goal, gets brought down and the referee doesn't give a penalty, there's numerous decisions that have gone against us.
"There's an old saying that it balances itself out, hopefully in the next 13 games this will be the case as we feel we've had a bit of a rough time."
While Wellens appreciates there is a need for technology within the sport, he believes the procedure could potentially damage the values of what the game was built upon.
"It needs sorting out, the goal-line one [technology] is a good one because the ball goes over the line but the game doesn't have to stop," added Wellens.
"The referee has something on his arm which buzzes, so therefore the game isn't interrupted.
"I do get a case for electronic systems being introduced, but it takes out the fact that football is a people's game.
"The fans like to go for a drink before the game with their mates to talk about what team is going to play and how the opposition is going to play.
"After the game they go to the pub again and say that was a foul or that was offside. Technology could potentially take that away."