Oldham boss happy with squad ahead of the new season
Date published: 15 February 2019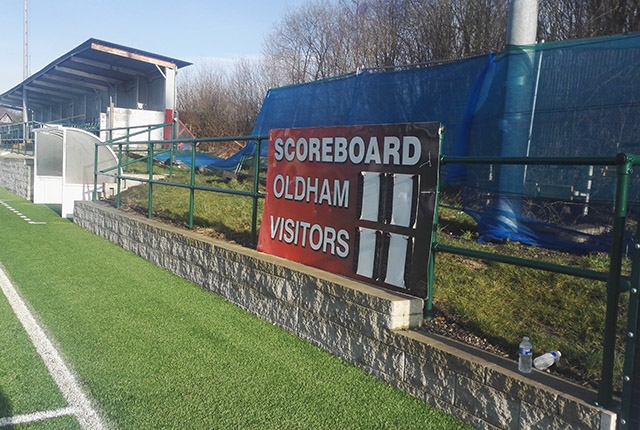 Roughyeds ready for new season
Oldham boss Scott Naylor believes the squad he's assembled for the new season is an improvement on last year.
The Roughyeds manager is preparing for the opening game of the 2019 campaign against Workington Town at home on Sunday with 23 of his 25 players available.
It would have been 22, but young prop Titus Gwaze's arrival on loan from Wakefield Trinity this week provided him with even more options than he initially anticipated.
Highly-rated Titus,19, trained with the squad on Tuesday and Thursday and is among the 23 who will have to be whittled down to 19 and then to 17.
Naylor has been impressed with the teenager, he said:
"He looked very comfortable and fitted in right away. He's a nice lad who will be a very good addition to the squad, and I've no doubt a lot of the fans will like him too."
Stand off Paul Crook will miss the game at the Vestacare Stadium with a foot injury, while Danny Bridge is suspended.
Workington will be a tough prospect for Oldham, the Cumbrian outfit came within 80 minutes of promotion last year and the Roughyeds gaffer thinks they'll be in a similar position this season too;
"I'm sure they'll finish in the top two or three so that alone shows that, as an opening-day fixture, it's as tough as they come.
"They've kept most of their lads from last season and have since made notable additions.
"They beat us down here by two points last year and we expect a similar sort of game — tough, close, physical and hard.
"Leon (Pryce, the coach) did a fantastic job at Derwent Park last season and he'll be all the better for having had his first year as a coach at this level.
"He's got a big, experienced set of forwards and that was why York City Knights did so well last year.
"Workington are very strong up front and one of the first things we must do is try to get on top of the Town forwards.
"That will be a tall order, but I do feel we are stronger than last year with more experience and more depth in the squad."