GP practice is hailed as 'inspirational'
Reporter: Rosalyn Roden
Date published: 23 November 2016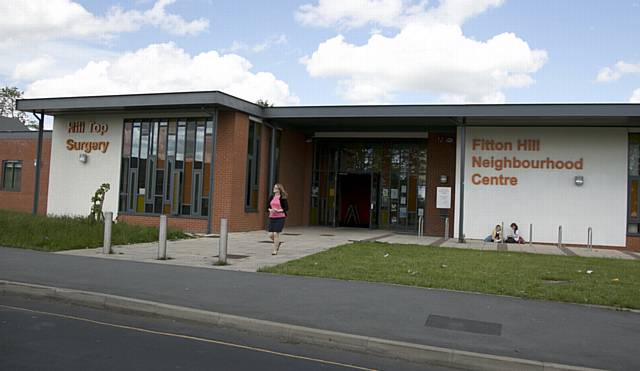 TOP MARKS . . . Hill Top Surgery in Fitton Hill has been rated outstanding by the Care Quality Commission.
INSPECTORS praised a GP practice for its "exceptional services" after awarding Oldham's second outstanding rating.

"Inspirational" Hill Top Surgery was given the highest accolade by the Care Quality Commission (CQC) in its latest inspection.

The Fitton Hill practice, based in Fircroft Road, joins Hollinwood Medical Practice as the second GP surgery in Oldham to be awarded with an outstanding CQC report.

Both are operated by not-for-profit Hope Citadel Healthcare CIC, who are commissioned by CCGs to provide NHS services.

Chief inspector of general practice Steve Field said: "The Hill Top Surgery is one of the most inspirational GP surgeries that I have visited.

"This is a real achievement and a fantastic resource for the people of Oldham to have on their doorstep.

"The practice is led by inspirational, caring clinicians who treat people not just for their medical needs but also their wider social and cultural needs.

"It is whole person healthcare at its very best and the services they provide are exceptional."

Hill Top, which opened in 2009, provides healthcare services to just under 4,000 patients from Fitton Hill, Hathershaw, Bardsley and surrounding areas.

Government inspectors praised the surgery's involvement in setting up social and community groups as well as in-house counsellors in the CQC report, which was published on Friday.

Patient feedback about their care was described as "positive" and staff were applauded for fulfilling their responsibility to report incidents and raise concerns.

Mr Field said in the report: "The practice implemented suggestions for improvements as a consequence of feedback from patients and from the patient participation group (PPG).

"The practice had good facilities and was well equipped to treat patients and meet their needs, actively reviewed complaints and made improvements as a result, had a clear vision which had quality and safety as its top priority and encouraged their staff to develop and progress.

"We saw several areas of outstanding practice: the practice was instrumental in setting up various social and community groups to suit the needs of their patient population, including BLISS (Believe Love Inspire Self-worth Support), for young isolated mothers, initiated by reception staff."

Mucky Monkeys, a group for young children and their parents, gardening group Hill Top Growers, and the practice's involvement in community café The Brew were also listed.

An announced inspection took place on September 23.

Chief clinical officer of Oldham CCG Dr Ian Wilkinson, said: "We are delighted for Dr Laura Neilson, Dr John Patterson and their team.

"This practice goes the extra mile and is setting exemplary standards of care against our key aims of improving the health of people living in Oldham, the care they receive and their experience of it.

"The sorts of programmes and activities the Hill Top practice has devised to support the wider needs of children, parents, older patients and their general wellbeing sets a benchmark."