Ex-judge pleads: 'Let asylum seekers work'
Reporter: Iram Ramzan
Date published: 23 January 2017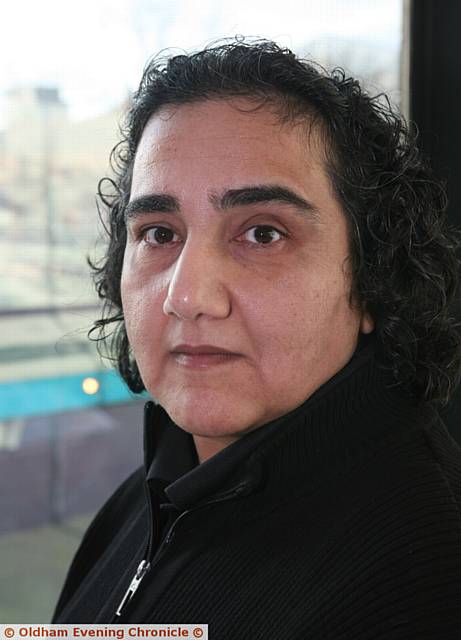 MARZIA BABAKARKHAIL speaks five languages
A FORMER judge from Afghanistan who fled the Taliban supports a a call for asylum seekers to be given the right to work in the UK.

Marzia Babakarkhail, who works for MP Debbie Abrahams, agrees with Glasgow Central MP Alison Thewliss' call for immigration rules to be changed so that asylum seekers can work.

Ms Thewliss said the treatment of asylum seekers is "degrading".

Since 2002 any asylum seeker arriving on British soil is prohibited from paid work, based on the argument that as applications are meant to be processed within six months, working is not an option.

However, many asylum seekers take years appealing their right to remain in the UK and have to rely on state support and charity handouts to survive.

Before coming to this country in 2008, Marzia was a judge in Afghanistan and passionate about women's rights. She was targeted by the Taliban for setting up a foundation for educating girls. They tried to kill her in a high-speed hit-and-run as she visited her sick mother in hospital.

The attempt was unsuccessful but she spent six months in hospital recovering, after which her family and friends begged her to leave Afghanistan.

The activist and feminist became an official British citizen at a ceremony at Chadderton Town Hall in June 2016, eight years after arriving in the UK.

She now works as a case worker eight hours a week for Mrs Abrahams, MP for Oldham East and Saddleworth, and says it is a good idea to allow asylum seekers to work.

Marzia said: "I support this idea. The first thing is that it is good for Britain and the other is that it is good for that person.

"It makes them more independent and more responsible.

"Working with Debbie is definitely good experience for me.

Passion

"I encourage any other people who have come as refugees in this country to do everything they can.

"You can do anything if you have the passion and a strong aim and if you work hard.

"When you start working if makes you feel good, like you're doing something good."

As well as working, Marzia is completing a level 2 award in ESOL (English as secondary or other language) at Oldham College.

She is a regular speaker at events focusing on human rights and support for asylum seekers.

Mrs Abrahams said: "Marzia is an amazing woman. The fact that she has had to leave behind her loved ones, her friends, her job, and her home to flee the death threats from the Taliban, simply for setting up a foundation for educating girls, is an incredible story in itself.

"But Marzia then went on to rebuild her life here in Oldham through sheer force of will and hard work - learning to speak English, becoming a British citizen and working tirelessly to help other refugees and asylum seekers.

"Marzia has been volunteering in my office for almost two years now, inspiring people with her life story including students at my summer school last August.

"The fact that she is such an active citizen is a fantastic reflection of all the positive support that our country has given to refugees and asylum seekers and hopefully we'll continue to do so.

"It took Marzia many years to get her citizenship and in that time she wasn't allowed to work as she was an asylum seeker.

"As a British citizen, she is now able to work and has been helping me out as a case worker one day a week, whilst another member of my staff is working for Andy Burnham in his Greater Manchester mayoral campaign.

"Marzia's work on women's rights issues, the fact that she speaks five languages, and her ability to relate to people makes her a real asset to my team."