Triple 'super college' merger plan scrapped
Reporter: Karen Doherty
Date published: 16 February 2017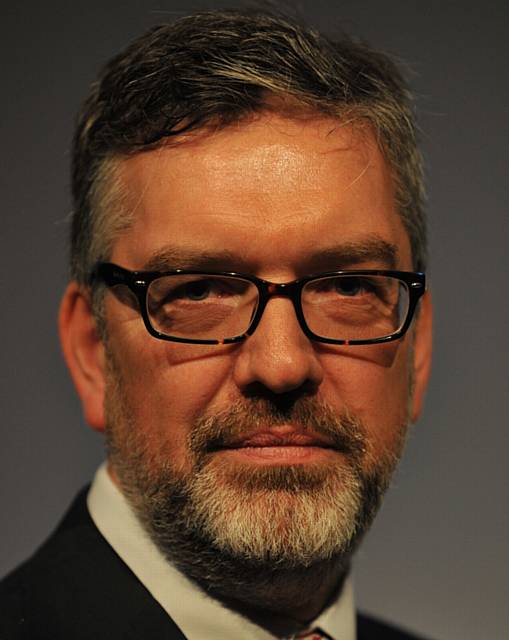 Alun Francis
PLANS to merge Oldham, Tameside and Stockport colleges have been scrapped, the Chronicle can reveal.

The three-way proposal to create a new "super college" for East Manchester first emerged in May before being officially published in December as part of a review of post-16 education in Greater Manchester.

A report said it would save a significant amount against a backdrop of funding cuts, which would be spent on teaching and improving the colleges.

But the merger is understood to have been called off by the Department for Education's Further Education Commissioner after Stockport College was given the bottom grade of "inadequate" by Ofsted in November. It has also had long-term financial difficulties. Oldham and Tameside colleges are both rated as "requires improvement", the second-bottom grade, by the education watchdog.

Stockport is now understood to be in talks with Trafford College over a possible merger.

The University and College Union (UCU) confirmed the news to the Chronicle yesterday.

Oldham College ­- whose staff were not aware of the development ­- then made a statement. Principal Alun Francis said: "We can confirm that the merger proposals are not going ahead. All three colleges are now considering alternative options.

"The position for Oldham College remains as it was at the start of the process. We are part-way through a transformation project which is based on a strong vision for raising the status and quality of vocational provision in Oldham. We have already invested over £30m in facilities, but we still have more to do.

"There is a case for the college to remain as a stand-alone organisation. However, the pressures of funding are acute and the prospects of further investment are limited for a college of our size.

"So all the options need to be considered and the governors will be doing this over the coming months. It will be done transparently to ensure that whatever decision is made is in the best interests of students, employers and college staff."

Greater Manchester was included in the first wave of area reviews of post-16 education in England. The aim was to put colleges on a better financial footing amid falling student numbers, make sure they are run efficiently, cut course duplication and better meet the needs of students and employers.

UCU North-West regional official, Martyn Moss said: "UCU has consistently questioned the viability of the proposed merger. We are not surprised the process has fallen apart and staff at Oldham College would like some clear answers about what this now means for the future of the college and their jobs.

Right

"We believe the public has a right to know how much taxpayers' money has been spent on consultancy fees in the development of the merger since it was first announced. We believe there should now be a transparent process involving staff, students and the local community about what is required to meet the educational and economic needs of Oldham."

Councillor Howard Sykes, Oldham's Liberal Democrat opposition leader, had also opposed the plans saying that the borough's students would face long journeys.

He said Oldham College might struggle if other college's "buddied up" and it was left on its own, saying a merger with a college in neighbouring area such as Rochdale or Bury would make more sense.

But he added: "I would still have concerns that courses which are currently provided in Oldham would be provided somewhere else that is not as easy to get to for local students."

He said staff must be kept informed, adding: "Whatever happens it needs to happen soon. This area review has gone on for 18 months now and there is still no clarity.

"I worry that all the time and energy spend on this means there is less time and energy being spent on educating our young people."