Report: 'No evidence of Trojan Horse plot'
Reporter: Karen Doherty
Date published: 20 February 2017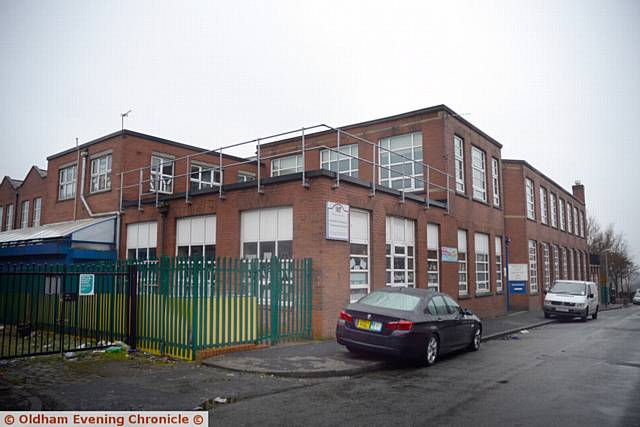 SPECIAL REPORT into allegations centred on Clarksfield Primary School
ANTI-terrorism chiefs have been passed a secret report by Oldham Council into allegations of a "Trojan Horse" attempt to take over a local primary school.

Town hall bosses investigated complaints from Trish O'Donnell, head teacher at Clarksfield Primary School, reported in yesterday's Sunday Times.

They found that no such plot existed; however, they have confirmed that they have given their report to the national Counter Terrorism Unit and the Department for Education.

The Sunday Times said Mrs O'Donnell had claimed that she was physically assaulted and had received death threats from people who wanted to impose conservative Islamic values and wanted her out.

Most pupils at the Grasmere Road primary are of Pakistani heritage and the Sunday Times reported that remarks were made to female Asian staff members that they should be wearing a veil, and objections were made to Hindi music being played.

The Sunday Times said that Mrs O'Donnell declined to comment, as did those accused of leading the alleged plot.

Clarksfield Primary was rated as "good" in its last Ofsted report in June 2014. The education watchdog said that Mrs O'Donnell provided "strong leadership" that motivated staff and pupils to do their best. They praised teaching as good and found that pupils made good progress and achieved well throughout the school.

In 2014, allegations surfaced of a Trojan Horse plot by conservative Muslims to take over a number of schools in Birmingham, which it was claimed was responsible for ousting four head teachers.

Councillor Amanda Chadderton, cabinet member for education and early years, said: "We take any allegations about our schools very seriously and always investigate in the interests of pupils, staff and parents.

"The report into an Oldham primary school found no basis to the 'Trojan Horse' allegations."

The Sunday Times also said that another Oldham primary school had hosted an Islamic speaker who in the past had justified the killing of British troops, and a secondary school had donated to an organisation linked to extremists.

Councillor Chadderton added: "At this time we also have no active investigations or concerns about any of the other schools the Sunday Times has asked about."

The DfE also said the investigation had nothing to do with extremism and "shouldn't be referenced as Trojan Horse."

A spokesperson said: "We are already aware of the allegations raised in the report and we are working closely with Oldham Council."

Debbie Abrahams, MP for Oldham East and Saddleworth, said: "Any allegations of harassment of teaching staff or of potential security threats must be taken seriously.

"We must be vigilant to any issues that could conflate community tensions. This is why, along with the council, other Oldham MPs, organisations and leaders, we continually work across our diverse communities whilst tackling underlying inequalities which ultimately fuel these tensions.

"Unfortunately the new Prevent duty placed on educators to report people at risk of radicalisation is fraught with difficulties, as has been raised by the independent reviewer of terrorist legislation."