Whip removed from prosecuted councillor
Reporter: Lucy Kenderdine
Date published: 22 March 2017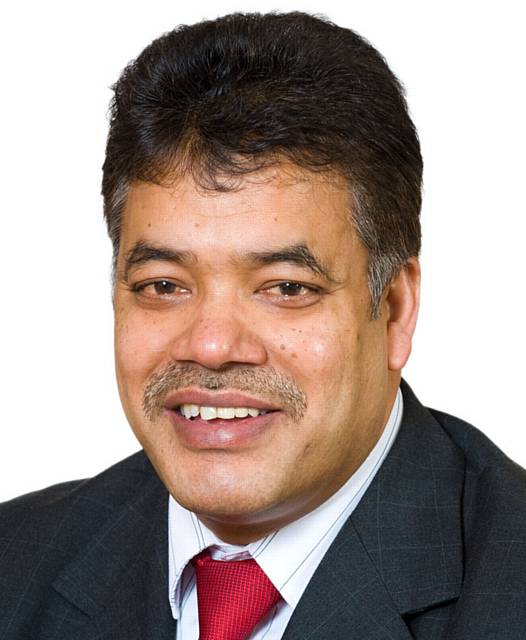 ABDUL MALIK AHMED
A COUNCILLOR prosecuted for breaching safety regulations at his building firm has had the whip removed by Oldham Labour Group.

Councillor Abdul Malik has been sanctioned by the Labour group on Oldham Council and has had the whip removed for six months.

The councillor, who has represented Coldhurst ward since 2010, pleaded guilty to a breach of the Work at Height Regulations 2005 after an employee fell 20ft from a scaffolding tower, fracturing his hip and both heels while working for Councillor Malik's company Malbro.

The employee, Andrew Horn, had erected the scaffold at the Oldham Bangladeshi Cultural Centre in October, 2013, but neglected to fit vital stabiliser outriggers, and had been standing on top of the tower when it was in motion, Manchester's Minshull Street Crown Court heard. The court was also told that Mr Horn had been using the scaffolding without any proper training or safeguards.

Councillor Malik (57) was given an eight-week prison sentence, suspended for 12 months after the judge noted the councillor's good work in the community and previous good character.

He was also fined £2,500.

An Oldham Labour Group spokesman said: "Oldham Labour Group voted at a meeting on March 20 to remove the Labour Whip from Councillor Abdul Malik for a period of six months.

"Removal of the whip is the sanction available to Labour groups.

"Councillor Malik has the right to appeal against this decision. Any appeal will be heard by the North West Region of the Labour party."

Councillor Malik was contacted for comment.

Last year, Oldham Labour group voted to remove the whip indefinitely from Councillor Montaz Ali Azad after it emerged his firm employed three illegal workers.