MP forces debates on new PIP payments
Reporter: Iram Ramzan
Date published: 07 April 2017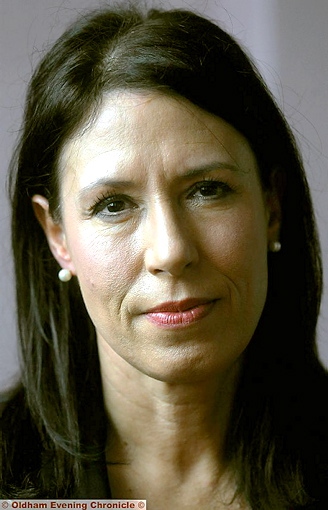 MP Debbie Abrahams
SHADOW Work and Pensions secretary Debbie Abrahams has forced the government into two public debates over its new regulations, which will see another cut in support for disabled people and people with chronic mental health conditions.

Mrs Abrahams, MP for Oldham East and Saddleworth, has been raising concerns about the changes to the Personal Independence Payments (PIP), which replaced the Disability Living Allowance, a tax-free benefit for disabled people who need help with mobility or care costs.

The first 'emergency debate' was granted to Mrs Abrahams by the speaker on March 29 and another debate is scheduled for April 19.

The new regulations, introduced on February 27, came into force in March without any debate in Parliament.

They overturn the rulings of two tribunals that say it should expand the reach of PIP to include 164,000 people with such debilitating mental health conditions that they are unable to leave their homes unaccompanied. Across Oldham 3,561 people are in receipt of PIP.

The Government said expanding the payment criteria would cost an extra £3.7bn by 2022 and insisted that no claimant would see a reduction in the amount of PIP awarded.

Mrs Abrahams said: "The fact that the Government would work so hard to exclude these illnesses is even more shocking when you consider Theresa May's own promise to give mental health parity with physical health.

"She also said that true parity for mental and physical health can only be achieved if every institution recognises the vital role it can play in delivering this objective.

"We must remind Mrs May of her promises and I would encourage everyone who can spare ten minutes to write to the Prime Minister demanding that she keeps her word and takes heed of the tribunals that have said the Government should include the 164,000 people with debilitating mental health conditions in PIP."