Holidaymaker sues for £4k over illness
Reporter: Rosalyn Roden
Date published: 26 April 2017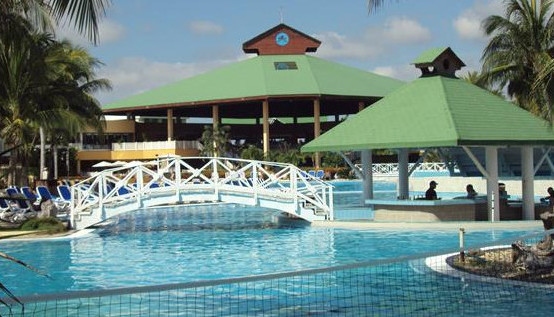 TRYP Cayo Coco resort in Cuba
AN Oldham holidaymaker has won more than £4,700 in damages after contracting severe food poisoning while in Cuba.

Deborah Beswick travelled with her husband to a four-star resort in Cayo Coco hoping to take in the sights during planned excursions.

But one week into their 14-night getaway Mrs Beswick was struck by sickness, diarrhoea and stomach cramps, which were later diagnosed as salmonella food poisoning.

The sudden onset of illness led to her self-medicating at the Tryp Cayo Coco resort and enduring a "particularly unpleasant" return flight home.

Observations

Mrs Beswick claimed her suffering was the result of poor hygiene practices at the hotel.

She allegedly witnessed "a number of alarming practices" during her stay in September 2015.

Uncovered food, flies on food in the dining room and birds flying around the buffet restaurant were on the list of observations.

Mrs Beswick also alleged that food appeared to be reheated and served up on more than one occasion, and buffet food was left for prolonged periods of time at room temperature.

On the couple's return Mrs Beswick's symptoms became progressively worse, causing her to attend an out-of-hours GP at Manchester Royal Hospital and visit her own GP.

Tests later revealed she had contracted salmonella food poisoning, the symptoms of which are not expected to end until July this year - an illness lasting just shy of two years.

Mr and Mrs Beswick turned to holiday illness claim solicitors Your Holiday Claims for legal representation.

Solicitor Sue Robinson, part of the travel law team at the firm, said: "Salmonellosis is a serious illness that is not only extremely unpleasant, but can also lead to a long recovery period, as in Mrs Beswick's case."

The holiday claims solicitor negotiated a total payout of £4,750 for the holidaymaker with tour operator Thomas Cook.

Mrs Beswick said: "I am extremely happy with this result."

Ms Robinson said: "If you are unfortunate enough to experience illness symptoms such as sickness, diarrhoea and stomach cramps on holiday, I would always advise that you report your symptoms to your tour operator and seek medical attention.

"Documenting any hygiene failings and possible sources of infection can also prove useful, should you wish to make a claim for compensation on your return."
UPDATE
A Thomas Cook spokesperson said: "We want our customers to have the best possible time on holiday, so we are sorry to hear that Mrs Beswick was ill. We take all reports of illness seriously and as always we will investigate."