Greens: we're not fighting, so vote Labour
Reporter: Richard Hooton
Date published: 05 May 2017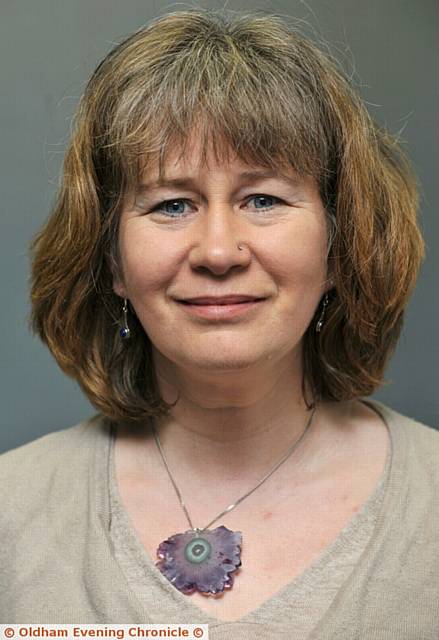 Miranda Meadowcroft
Oldham and Saddleworth Green Party are not fielding a candidate in the Oldham East and Saddleworth constituency - blaming the voting system.

The party claims the current system is unfair and "could deliver another Conservative victory with disastrous consequences for people in our country."

It points out that in recent decades both Conservative and Labour have achieved parliamentary majorities without even approaching a majority of votes cast.

In 2015, the Conservatives won 37 per cent of the votes cast - just 24 per cent of people registered to vote - but an overall majority in Parliament. The Greens are campaigning for a system based on proportional representation.

The move is further evidence of an electoral pact between opposition parties looking to bring down the Tory Government.

The Green Party is urging its supporters to vote for the sitting Labour MP Debbie Abrahams.

It says it has proposed a one-off electoral alliance with other opposition parties to help achieve electoral reform.

While neither the Labour nor Lib-Dem leaderships have responded positively, in several areas, including London Ealing and Brighton, local parties are co-operating in order to prevent a Conservative landslide.

Miranda Meadowcroft, who stood for the Green Party in Oldham East and Saddleworth in 2015, said: "The Green Party has consistently campaigned for fundamental reform to our voting system.

"The current 'first past the post' system means the winner takes all even where most people have voted against them and creates a Parliament where the views of millions are not represented.

"The upcoming election is set to reproduce a similar outcome with destructive results.

"Theresa May's government is committed to an extreme Brexit that could have disastrous results for our environment, our jobs and our rights.

"It is a government pursuing policies that are starving our NHS, schools and public services, increasing the housing crisis and child poverty and damaging the economy."

"We are asking the Labour Party nationally, and our MP personally, to commit to supporting democratic reform of our voting system.

"We also welcome the call by leading members and supporters of the Labour Party that Labour should stand aside in Brighton Pavilion and the Isle of Wight, where, as they write, the Green Party 'is best-placed to defeat the Tories'."