Party's deputy leader pays visit to town
Reporter: Iram Ramzan
Date published: 11 May 2017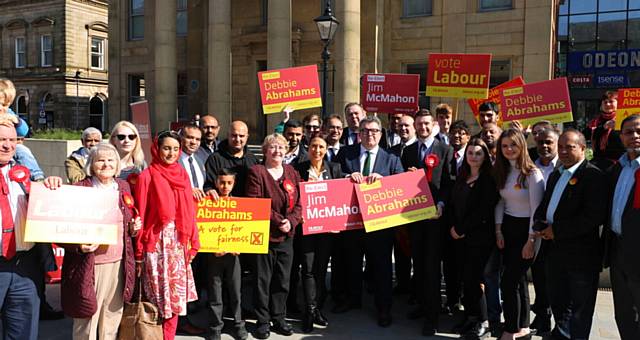 Tom Watson visting Labour candidates Debbie Abrahams and Jim McMahon in Oldham
LABOUR's deputy leader Tom Watson visited Oldham following the party's launch of its national election campaign.

Mr Watson spoke with Labour Party supporters and residents outside the old town hall on Tuesday afternoon.
Parliamentary candidates Debbie Abrahams and Jim McMahon were present, along with Oldham Council leader Jean Stretton and local councillors.
Mr McMahon, candidate for Oldham West and Royton, said: "Tom has fond memories of being in Oldham during my by-election campaign in 2015.
It was great to welcome him back here in the sunshine.
I am always proud to show people the progress that is being made in the town centre, and even prouder to introduce local residents."