And the nominations are, in Oldham...
Reporter: Iram Ramzan
Date published: 12 May 2017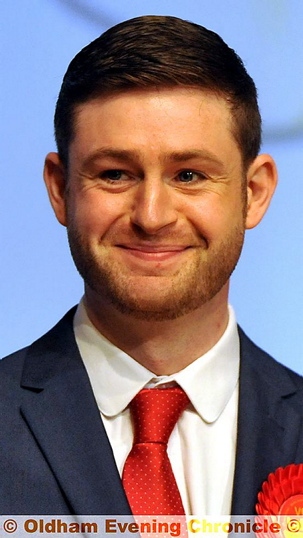 DEFENDING seat: Jim McMahon
THE Oldham candidates in the General Election have been revealed.

All those who intended to stand in both the Oldham constituencies for the election on June 8 had until 4pm yesterday to put themselves forward.


In Oldham East and Saddleworth, the candidates are:

Debbie Abrahams - Labour

Kashif Ali - Conservative

Ian Bond - UKIP Jonathan Smith - Liberal Democrats.



In Oldham West and Royton the candidates are:

Christopher Glenny - Conservative

Garth Harkness - Liberal Democrats

Ruth Keating - UKIP

Adam King - Green Party

Jim McMahon - Labour



The deadline to register to vote in this election is Monday, May 22. Applications to vote by post must be received by 5pm on Tuesday, May 23.

The deadline for applications to appoint a proxy voter is 5pm on Wednesday, May 31.

The count for the Parliamentary constituencies and the ward by-election will take place from 10pm onwards on Thursday June 8 in the Queen, Elizabeth Hall at the Civic Centre.

Members of the public are welcome to attend but must apply individually for a ticket beforehand.

Tickets can be applied for in writing to Elections Office, Room 222, Civic Centre, West Street, Oldham, OL1 1UL or by emailing the Elections Team on elections@oldham.gov.uk.

The request must state the name and address of the person applying for the ticket. Tickets will be allocated on a first come, first served basis..

To view the Notice of Election and further information visit www.oldham.gov.uk/elections.