Abrahams welcomes support
Reporter: Jacob Metcalf
Date published: 01 June 2017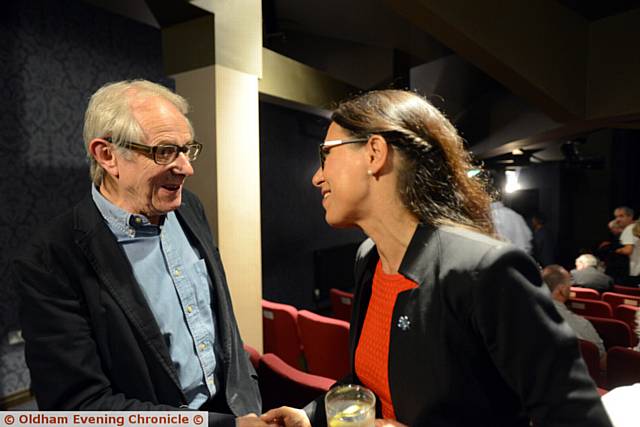 Film director Ken Loach, alongside Debbie Abrahams MP
WHILST visiting Oldham yesterday award-winning director Ken Loach gave his backing to Debbie Abrahams, the Labour candidate for Oldham East and Saddleworth.

Ken's visit followed a free screening of his BAFTA award winning film 'I, Daniel Blake' at the Oldham Coliseum followed by a Q&A, chaired by Debbie Abrahams.

During his visit Ken said: "Debbie Abrahams and Labour have brought hope to some of the most vulnerable people by promising to end the conscious cruelty of the Tories in dealing with social security. I am sure Debbie will continue to be a fine representative for the people of Oldham and Saddleworth."

Debbie Abrahams said: "I am delighted that Ken accepted my invitation to come to Oldham. Not only did this provide an opportunity to discuss his long and distinguished career in film, but it also allowed us to discuss his most recent award-winning film 'I, Daniel Black' which was based on the actual experiences of sick and disabled people in the Conservatives' cruel social security system.

"The Tories have chosen to give tax breaks to their rich friends in the south and leave people up here, including some who are very sick and disabled, to suffer."