Sewage system work closes road
Reporter: Iram Ramzan
Date published: 09 August 2017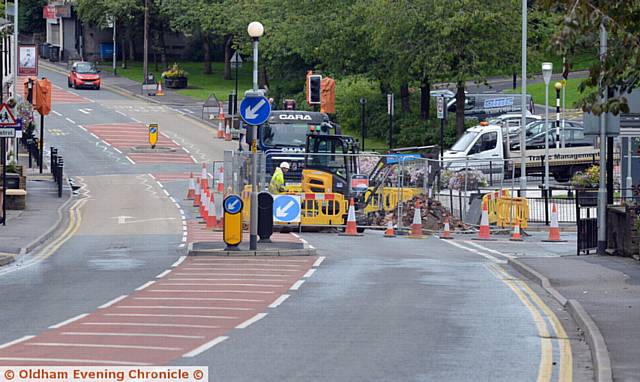 ROADWORKS outside Waterhead Academy
A SECTION of Huddersfield Road has been closed off as work is being carried out on the sewage system.

One lane in front of the Waterhead Academy, Oldham, has been cordoned off and temporary lights are in place.

A spokesperson from United Utilities said: "We're carrying out work to rebuild a chamber in the highway which is part of our network. For safety reasons we had to close the road. We apologise for any inconvenience and our aim is to have the work completed by Friday."