Off the buses to help raise money
Reporter: Iram Ramzan
Date published: 11 August 2017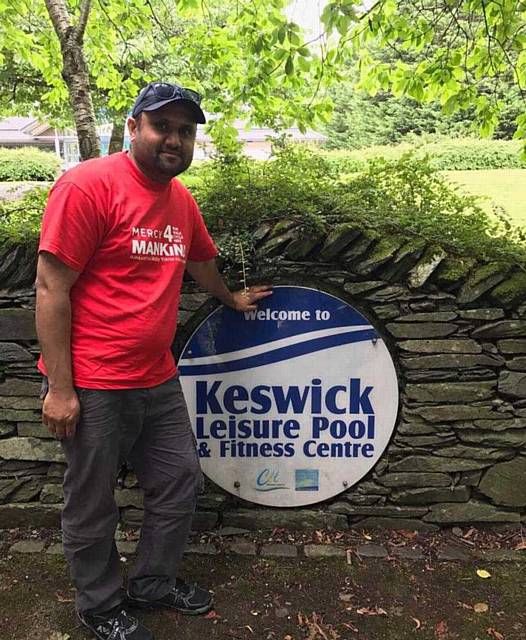 LAIQ KHAN, gearing up for a half marathon
AN OLDHAM bus driver is ditching the wheel to run a half marathon for charity.

Laiq Khan (32), leader of the Ahmadiyya Muslim Youth Association's North-West branch, is hoping to raise £2,000 for the Mercy4Mankind Charity Challenge, which will take place on August 19 in the Lake District.

Each year the AMYA organises a large charity event which invites people from across the UK to walk, run or cycle to raise money for charity in a half marathon.

The beneficiaries of the money raised by the challenge have included Barnardo's, the British Heart Foundation, Macmillan Cancer Support and many more.

Laiq, who is from Glodwick, said: "We have obligations to give to charity. I particularly admire charities like Cancer Research and Macmillan. If they're doing anything in the area we try to send one of our volunteers to go and help them.

"I usually do walks but this time I'm doing a running challenge. As lead of the group I thought time I would run. Training is going okay. It's a bit of a challenge for me because of my weight. But each week I'm doing two or three days training."

Anyone who wishes to donate can visit https://www.justgiving.com/fundraising/laiq-ahmad-khan4 or over the phone by texting LAKN85, followed by the donation amount, to 70070.