Strangler robberies: man jailed
Date published: 24 August 2017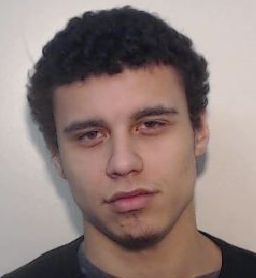 MASON SHAW
AN OLDHAM man who choked his victims and left them unconscious as he robbed them has been jailed.

Mason Shaw (21), of Sharples Hall Street, pleaded guilty to six counts of robbery and one count of theft from a person.

Yesterday he was sentenced to eight years and nine months in prison with an extended licence of four years and three months at Manchester Crown Court.

Shaw has also been given a lifetime Criminal Behavioural Order, preventing him from entering Manchester's gay village.

In September, 2016, police received their first report that Shaw had robbed a man in Oldham.

Between this incident in September and December 10, 2016, Shaw committed a further six robberies, targeting people predominately around Manchester's gay village.

Isolating

The court heard how Shaw would seek out people from this area, isolating them from the crowd, before strangling them until they lost consciousness.

At this point he would rob them before leaving his victims to come around.

Detective Constable Jonathan Barnett, of GMP's City of Manchester borough, said: "Shaw has committed a number of robberies, clearly targeting members of the gay community, brutally taking their possessions from them.

"Given the nature of these robberies, I am grateful that we've been able to secure such a long sentence for his heinous crimes.

"Today's result hopefully goes some way to reinforce that violent crime, of any kind, will not be tolerated in Greater Manchester."