Fun in the sun
Reporter: Lucy Kenderdine
Date published: 30 August 2017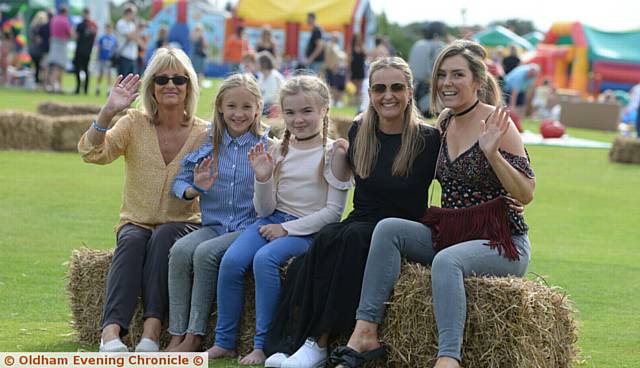 Woodhouses Cricket Club, Failsworth event in aid of Dr Kershaw's Hospice (l-r) the Moda Furnishings family who sponsored the event Linda Blake, Darcy Lomax (10), Poppy Andrew (10), Jo Lomax MD Moda Furnishings and Maria Eastwood Manager Moda Furnishings
THE sun was shining in Woodhouses as families gathered for a bank holiday weekend of entertainment and fun.

Woodhouses Cricket Club hosted their annual Family Fun Fest on Sunday with live music, bouncy castles, food and activities on offer.

The event, sponsored by Moda Furnishings, aimed to raise money for Dr Kershaw's Hospice, the club's charity of the year.