Variety of roles within nursing
Reporter: Rosalyn Roden
Date published: 31 August 2017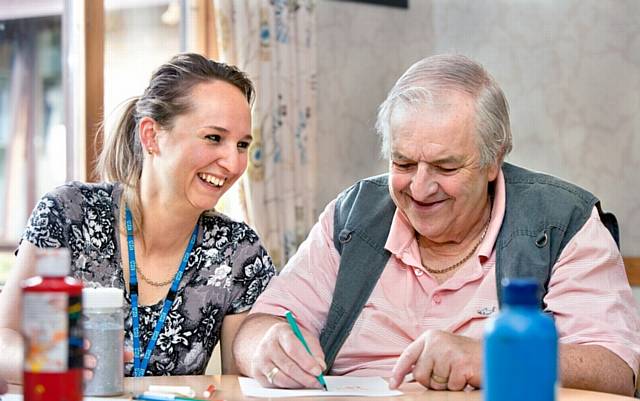 A MEMBER of staff at Pennine Care NHS Foundation Trust with a patient
AN open day will take place for nurses and students hoping to find out more about working within the health field.

Pennine Care NHS Foundation Trust has organised the event tomorrow to provide prospective employees with information about a range of community and mental health nursing roles.

The trust currently employs 5,500 members of staff who deliver care across six boroughs of Greater Manchester including Oldham, Rochdale, Bury, Tameside, Glossop, Stockport and Trafford.

Pennine Care is currently recruiting band five nurses for positions across these areas and so nurses who are already qualified, or about to qualify, will have the opportunity to be interviewed on the day, with successful candidates leaving with a job offer.

Exceptional

Clinical staff from a range of services and backgrounds will be on hand to speak with visitors about what it is like to work for the trust.

Recruitment staff will also be available to help visitors with their applications.

First and second year students are also invited to join and find out more about a career in community and mental health nursing. Visitors can sign themselves up to the trust's talent pool, to be kept informed when jobs become available.

Pennine Care's executive director of nursing and healthcare professionals, Ian Trodden, said: "We're looking for exceptional band five nurses to join our compassionate and hard-working teams, which cover a range of community and mental health services.

"The right candidate will be committed to delivering high quality, safe and effective care to help local people to live well."

The open day will take place at The Hive in Manchester's Northern Quarter, between 10am and 5pm.