Henry's still our top Olympian
Date published: 19 August 2008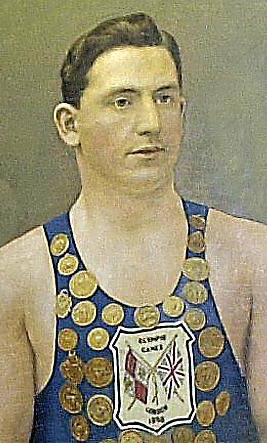 STILL the best . . . Chadderton's Henry Taylor won three golds a century ago
Despite golden girl Rebecca Adlington's victories in China, Chadderton swimmer Henry Taylor is still the country's greatest Olympic swimmer.
Adlington scooped double gold at the weekend — first in the 400m freestyle, then in the 800m event.

And although she is the first British athlete since Henry Taylor in the 1908 London Games to win more than one gold in the pool, he still holds the record.

Taylor took three golds in London in the 1,500 metres, 400 metres and relay. And he was a medal winner at three other Games — Athens (1906), Stockholm (1912) and Antwerp (1920).

Adlington is, however, the first British woman ever to win two Olympic Games gold medals in the pool.

Taylor was born at Pinch Becks in Hollinwood in 1885, and is thought to have learned to swim in the Hollinwood Canal, or at Heron Street Baths.

He set the world half-mile record in 1906, and held the world record for the Morecambe Bay swim. But he was beaten by the weather when he tried to repeat Captain Webb's great feat and swim the English Channel.

Taylor retired unheralded to become an attendant at Chadderton Baths. A blue plaque on the now-closed baths in Middleton Road commemorates his achievements.

He lived just behind the baths and died in 1951.