Opportunity Knox...
Reporter: Dawn Marsden
Date published: 04 October 2010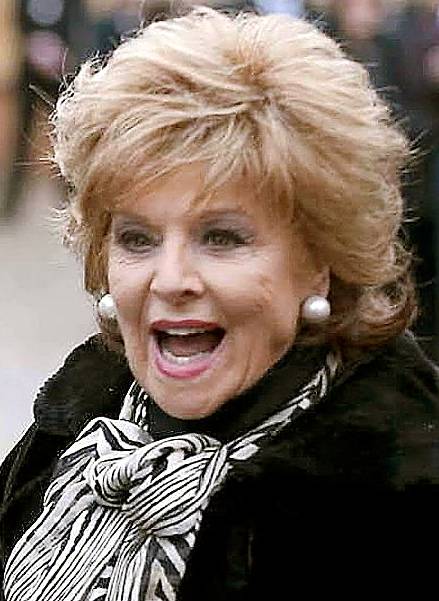 MBE . . . Barbara Knox . Picture courtesy Press Association
CORRIE AT 50:

FROM having a nervous breakdown in Blackpool to losing her husband to a brain tumour, it's fair to say life on the street has been tough for Rita Sullivan.

Rita, played by Oldham-born Barbara Knox MBE, made her first appearance on the cobbles as an exotic dancer and nightclub singer in December 1964.

She's had a romance with Ken Barlow, among others, before marrying Len Fairclough in 1977 and adopting daughter Sharon Gaskell in 1982. After Len's death in 1983, Rita has had other flings and marriages, some sad, some ghastly — who can forget Alan Bradley, who cheated her out of all her money before being famously killed by a tram in Blackpool in 1989?

Rita is best known for running The Kabin, a job she started in 1973, along with her most famous on screen partner, Mavis Riley.

Mavis eventually married Derek Wilton and moved away from the street and busybody Norris Cole — who's marriage proposal Rita declined in 2007 — stepped in as her partner at The Kabin.

In real life, Barbara (77) got her big break in the 1960s at Oldham Rep - now the Coliseum - when Carl Paulsen cast her in "The Boy Friend".

As she built up her acting career, Barbara — who has twice battled cancer — appeared in programmes such as "Never Mind the Quality, Feel the Width", "George and the Dragon" and "A Family At War".

Barbara shuns publicity and rarely gives interviews about her work but this hasn't stopped her winning a clutch of top awards, topping these with a Lifetime Achievement Award for services to soaps in 2004. She is now cutting back on her screen-time to prepare for retirement.



The full version of this edited article is available with pictures in tonight's Evening Chronicle and in the E-Chron online (subscription required).