Lees artist with global appeal
Date published: 26 February 2013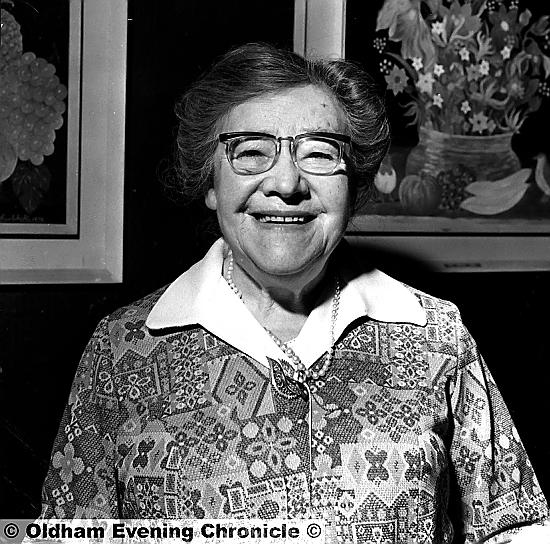 Helen Bradley
OLDHAM Council is planning to erect statues of famous Oldhamers on Union Street to mark the arrival of Metrolink. Chantal kitto looks at another potential candidate for the honour.


HELEN BRADLEY is a famous, Lees-born local artist whose oil paintings and prints remain popular around the world.

Her paintings depict an Edwardian childhood life of trips, holidays and special events, all achieved in her highly approachable "primitive" style, reminiscent of childhood simplicity

Bradley began to paint seriously after her retirement at the age of 60, painting scenes recalled in her stories to her grandchildren.

After a first public exibition of her work by the Saddleworth Art Society in 1965, her work went to London the following year and enjoyed a seold-out exhibition at the Carter Gallery in Los Angeles in 1968.

In the Seventies her warmth and humour made her a natural for TV and radio chat shows, where her fame spread even further.

The Bradleys moved out of Oldham to Grange-over-Sands, where she continued to paint up to her death in 1979.

Her paintings were collected in a book in 1971, titled after one of her best-known works "Miss Carter Wore Pink" which was an instant success. German, French, Dutch and Japanese editions were published and there was even a special American edition.