Sex beast carved his name into girls' arms
Date published: 03 September 2013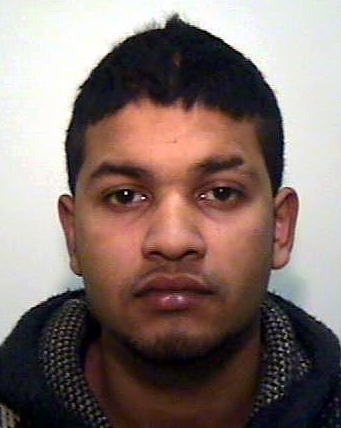 Dildhar Miah
AN Oldham man who carved his nickname on the arms of two young girls and sexually assaulted a third has been jailed.

Dildhar Miah (21), of Yasmin Gardens, West Hulme, was sentenced to six years imprisonment at Minshull Street Crown Court, Manchester, yesterday after admitting assaulting the two 14-year-olds and sexual activity with a child.

The assaults took place near Boundary Park in August last year when Miah carved part of his nickname into the arms of the two girls with a piece of glass.

He was also charged with an offence of child abduction after a 14-year-old girl was found at his home address in November that year.

He had previously been issued with a child-abduction notice stating that he was not allowed to communicate with her or allow her to stay at his home.

Following further disclosures by the third victim some weeks later, Miah was charged with three offences of committing sexual activity with a child between August and November, 2012, as well as child abduction with intent to commit a sexual offence. He pleaded guilty to all the charges.

Charlotte Rimmer, District Crown Prosecutor for CPS North-West said: "Dildhar Miah targeted his young, vulnerable victims and sought to use his influence as an older male to exploit them.

"Carving his nickname into the arms of two of the girls while they were intoxicated was just one way in which he tried to exercise his control over them."
for the full version of this story buy the Chronicle or read the digital editions.