Back of the net as football's a winner
Reporter: Lucy Kenderdine
Date published: 12 February 2015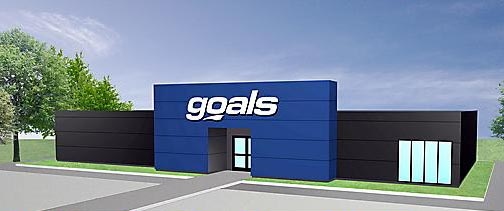 GOALS Soccer Centre . . . how the site will look
Lucy Kenderdine: Oldham Planning Committee

FOOTBALL is coming to Failsworth following approval of plans to create a new 10-pitch complex on the former Lancaster Club site.

Goals Soccer Centre will feature 10 all-weather pitches, a single-storey sports pavilion and car park.

The pitches, eight 20x30m and two 25x42.5m, will have overhead netting.

The complex is expected to be open from 9am-11pm every day, with the pavilion available for private functions. The application was unanimously approved by the planning committee.