Heartfelt tribute to stabbed care nurse
Reporter: Lucy Kenderdine
Date published: 31 July 2015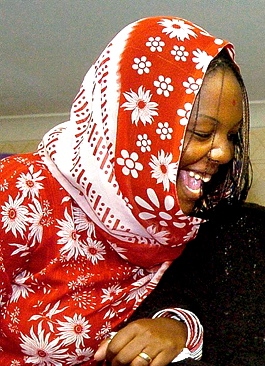 Photo: Darren Robinson
Miriam Nyazema in 2009.
DISTRAUGHT staff and residents at a Shaw nursing home have paid tribute to their "ray of sunshine" nurse, who died in a Rochdale stabbing.

"Popular and caring" Miriam Nyazema (35), who worked at the Shaw Side Home in Oldham Road, Shaw, was found when police were called to a disturbance involving a man with a gun on Shawclough Way on Tuesday night. Miriam was taken to hospital, where she died from stab wounds.

Ruth Yates, area director for Bupa Care Homes, said: "Everyone is deeply shocked and our thoughts are with Miriam's family.

"Miriam was a great nurse with a caring heart, who brought a real ray of sunshine. I'd known her since she joined us in 2002, and she was always incredibly popular with residents, their families, and all her colleagues.

"We are providing support for her colleagues and our residents, and whatever assistance we can to the police investigation."

Greater Manchester Police has referred the incident to the Independent Police Complaints Commission for investigation of the time it took armed police to respond.

A spokesman said: "When a report of a firearm threat comes in, an assessment is made on how serious the threat is and a decision made on whether armed or uniformed patrols are deployed, and how quickly.

"It took approximately 19 minutes for armed response to arrive."

Josphat Mutekedza (35), of no fixed abode, appeared before Manchester magistrates yesterday charged with murder and firearms offences.