'Smoke and mirrors' review still leaves workers worse off
Date published: 26 November 2015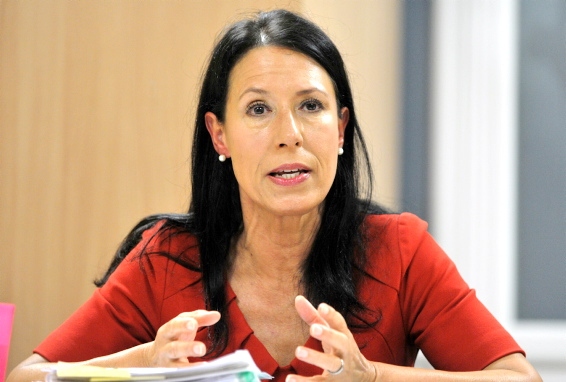 Debbie Abrahams, Oldham East and Saddleworth MP
OLDHAM East and Saddleworth MP Debbie Abrahams said working people will still be worse off despite George Osborne's U-turn.

She said: "This is a smoke and mirrors Spending Review which still leaves working people worse off and fails to address the big challenges facing the country.

"George Osborne has been forced to bow to Labour pressure on his unfair tax credits but his U-turn still leaves working people worse off.

"He is still taking £1billion from working families next year and over £3billion by the end of the Parliament. Average earnings are down next year and every year until 2020 and real disposable income has been revised down this year.

Risk

"The Chancellor has missed every target he ever set himself. In 2010 George Osborne said he would balance the books in five years but he's not even halfway and borrowing is set to be £73.5bn this year.

"Lack of investment today is putting the future of the UK economy at risk. George Osborne's cuts to spending on skills, infrastructure and science would see the UK fall further behind other major economies in adapting to the economy of the 21st century.

"Labour would balance the budget and build a strategic state that invests in partnership with businesses, entrepreneurs and workers to support innovation, create wealth and drive growth."

Greater Manchester's Mayor and Police and Crime Commissioner has welcomed the Chancellor's climbdown on cuts to policing.

Responding to George Osborne's announcement that overall spending on policing will not be cut further Tony Lloyd said: "George Osborne has listened to what I and other police leaders, politicians and the public have been saying for some time — cuts to local policing put our communities in danger.

"It would be churlish of me not to welcome this decision and I strongly welcome it. The public wants certainty over the number of police officers there are to keep their communities safe.

"Greater Manchester Police has already suffered as a result of five years of deep cuts that have seen more than 1,500 officers disappear from our streets.

"The Chancellor has not yet outlined the impact the spending review will have on local authorities. Policing works in close partnership with other public bodies and cuts to their budgets impact on community safety.